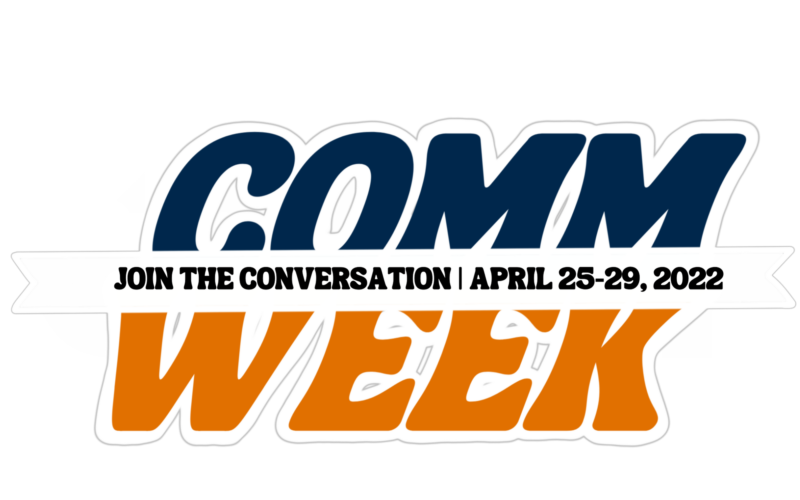 Did you know Comm Week is back in person this year? The 44th annual Comm Week conference, hosted by the College of Communications, is taking place in the Titan Student Union from April 25 to 29. Titans will have the opportunity to attend informational sessions and panels presented by communications professionals during this multi-day event.
More than 40 professionals will provide industry knowledge and career insights. Some of the speakers include:
Suzi Brown, Vice President of Communications for the Disneyland Resort

Alyssa Walker, Fashion Photographer for SHEIN

John Pantle, Agent for Sound Talent Group

Michael Young, Tourism Development Manager for Visit Anaheim

Thomas Saenz, President of Lucid Communications and Director of the Permanent Diaconate for the Diocese of Orange

Russel Hicks, Founder and CCO of Curiosity Ink Media, a subsidiary of Grom Social

Kristina Wade, Management Supervisor for Envoy

Emily Cunningham, Los Angeles Regional Consultant for PRC-Saltillo

Caitlin Mueller, Clinical Marketing Manager for Lingraphica
All who are interested in learning more about communications-related fields such as advertising, film, graphic design, education, entertainment, journalism, marketing, public relations, animation, career development, and human communications are welcome to attend. Events are free and open to the public, except for some special events organized by CSUF clubs and organizations.
The following clubs and organizations* are participating in Comm Week:
Student Speech Therapists and Audiologists Nurturing Cultural Enrichment (S.T.A.N.C.E)

Entertainment and Tourism Club (ETC)

Public Relations Student Society of America, CSUF (PRSSA)

Advertising Club (Ad Club)

National Association of Black Journalists (NABJ)

Latino Journalists of CSUF

Augmentative and Alternative Communication (AAC) Club

Hispanic Public Relations Association – Orange County Chapter
*Some events organized by clubs and organizations may require proof of membership or an entry fee.
Comm Week is an opportunity for community members and college students to learn more about the various career paths after graduation. At this conference, attendees can expect to receive valuable information and tips from professionals, connect with those who have similar interests, and network with guest speakers.
To stay updated on Comm Week, visit the event website, fullerton.edu/commweek, and follow Comm Week on social media. (Event information is subject to change.)
Comm Week also has an app: Download the CSUFCommWeek app from the Apple and Google Play app stores to easily access speaker information on your mobile devices.
Comm Week is organized and facilitated by the Comm Week Task Force, which is composed of students enrolled in COMM 497T, the Event Planning and Management course taught by Professor Waleed Rashidi.