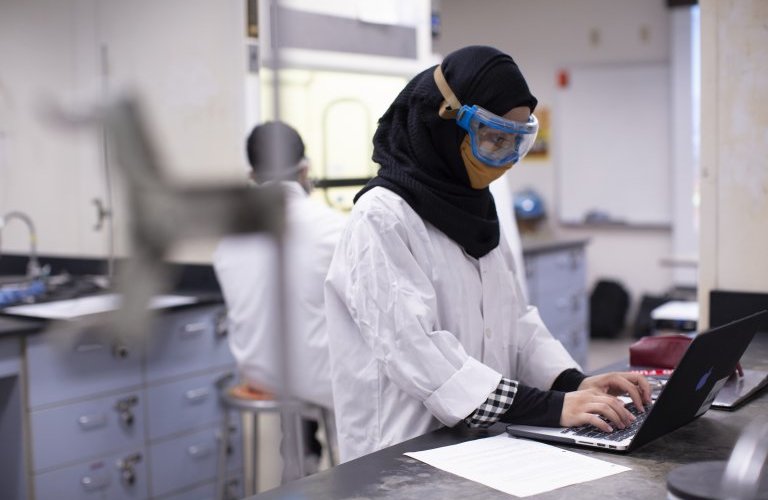 On Saturday, November 18, Cal State Fullerton will host the annual Southern California Conference for Undergraduate Research (SCCUR).  This event will showcase nearly 600 student presentations, in poster and oral presentations, including 150 presentations by Cal State Fullerton students and faculty mentors.
More than 1,400 participants from 70 different institutions are expected at this mega-showcase of the finest undergraduate research being conducted throughout the region.
Cal State Fullerton's Associate Professor of Theater and Dance Lisa D. Long will deliver an interactive keynote address: "Mindful Rigor: Holistic Training to Enhance Performance." Dancers from CSUF's dance program will perform their own choreography and demonstrate physically how they use these practices to prepare for shows.
The 2023 SCCUR conference is being directed by Scott Annin, professor of mathematics, and Sagil James, associate professor of mechanical engineering, with support from the Office of Research and Sponsored Projects and the Division of Information Technology. Please see the link for the details of the event.