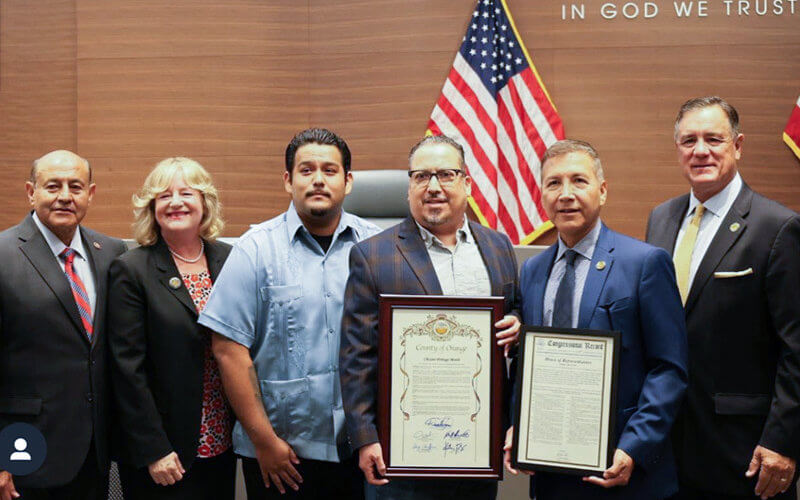 Earlier this month, the Orange County Board of Supervisors declared August to be Chicano Heritage Month. Alexandro Gradilla, associate professor of Chicana and Chicano studies at Cal State Fullerton, accepted the resolution during the presentation at a recent Board of Supervisors meeting.
"I had the honor to receive this commendation from Orange County Supervisor Vicente Sarmiento," Gradilla said. "Santa Ana was the first entity to recognize Chicano Heritage Month in August 2021, followed by the city of Anaheim. Now, the County of Orange has declared it for the entire county."
Titan alumnus and U.S. Rep. Lou Correa introduced the resolution to the house in 2022 and is reintroducing the recognition language in 2023.
"And yes, it was not Los Angeles or Alameda counties doing it first. It was Orange County," Gradilla added.
The proclamation will be donated to the university's Chicana/o Resource Center's Special Collections. Gradilla was asked to participate in this recognition ceremony after Sarmiento identified Cal State Fullerton's Chicana and Chicano studies department as the appropriate recipient of the historic proclamation.