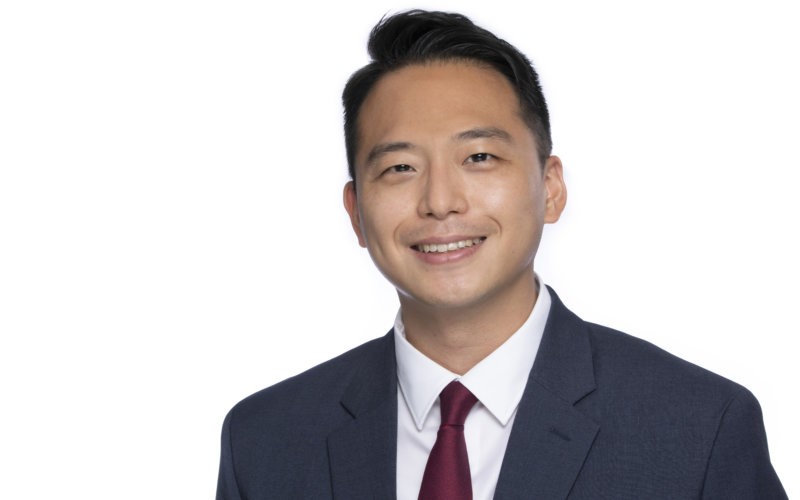 By Daniel Coats '15, '18
The Cal State Fullerton commitment to excellence in AI-focused, high-tech accounting education and research was recognized on Jan. 21, when Arion Cheong, assistant professor of accounting, received the Best Dissertation Award from the American Accounting Association for the Accounting Information Systems Section.
The recognition includes a $1,500 cash prize and engraved plaque at the association's annual meeting.
Cheong's presentations at the Orlando conference included a decision model for fraud detection in the procurement cycle (the cycle of events involved in producing goods) and a study on the consequences of data-sharing activities. His dissertation focused on data analytic approaches to assess cybersecurity threats during COVID-19.
"Congratulations for receiving the best dissertation award from the American Accounting Association," says Vivek Mande, director of the CSUF School of Accountancy. "Indeed, this is a great achievement for you – and is great recognition for the school and college."
A Rutgers University Ph.D. alumnus, Cheong, who began his accounting education in his native South Korea, is focused on audit data analytics, accounting information systems, and cybersecurity assurance.
Offering undergraduate and graduate accounting education, cutting-edge research, continuing education and networking for the Southern California accounting professional community, the CSUF School of Accountancy is the hub of accounting scholarship and practice. For more on the school's activities and vision, read our articles on CSUF Accounting.