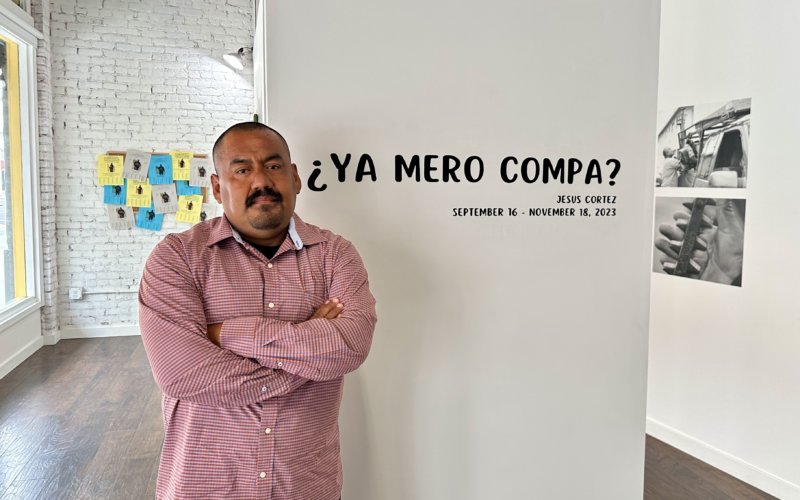 ¿Ya Mero Compa?, an exhibit featuring photography by CSUF alum Jesus Cortez will take place at Crear Studio, 222 W. 5th Street in Santa Ana through November 18.
"At times, it's a saying in the late afternoon or early morning, a greeting from fellow gardeners. We are all colleagues, dealing with weather extremes, exhaustion, and customers looking for the cheapest labor," said Cortez.
As a reluctant gardener, it took Jesus Cortez a while to accept his place in the United States. He's also an award-winning poet, writer, and photographer, and not too long ago he was an activist and scholar. Through his multimedia exhibition, ¿Ya mero compa?, Cortez calls on society to see him and other laborers – a glimpse into their lives, not the work. He wants the viewer to place themselves in the scene and ask, "What is your part?"
¿Ya mero compa? Ya mero is an exchange laborers speak to one another when they are too tired to remember who they are – while the rest in society don't see them at all. ¿Ya mero compa?
Read more about it here: https://www.libromobile.com/post/jesus-cortez-has-always-been-here-this-show-is-our-time-to-really-notice