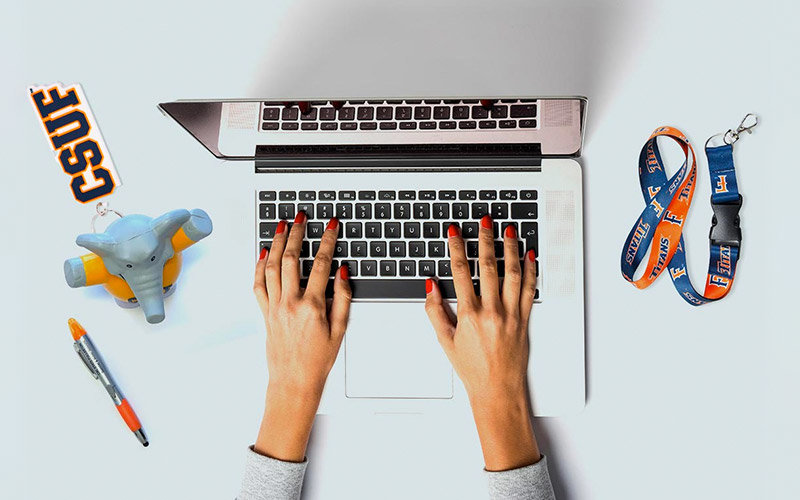 In December 2022, Cal State Fullerton Extension & International Programs (CSUF EIP) released their Annual Impact Report to celebrate students, faculty and staff and reflect on how their programs evolved over the past year and impacted the greater Southern California region and world. This fun and interactive digital experience takes viewers through each section of EIP, from workforce development, to educator courses, to online degrees, to Fullerton Arboretum and study abroad programs.
The Workforce Development section in particular covers a wide variety of accomplishments that EIP made in 2022. They offered 12 different certificate programs, piloted digital badges, started a partnership with Cal State LA and Cal State Long Beach, awarded Titan Support Scholarships and more.
"In 2022, our Professional Development Programs team had the pleasure of helping to equip nearly 800 students for the next step in their professional growth through our unique programs," says Program Manager Denelle Pankratz. "We are excited to welcome a number of new students into the Titan family in 2023."
To check out EIP's 2022 Annual Impact Report and the last few years' reports, visit https://extension.fullerton.edu/annual-impact-report/
To learn more about CSUF Extension and International Programs and all of our offerings, head to https://extension.fullerton.edu/. We look forward to meeting you soon.