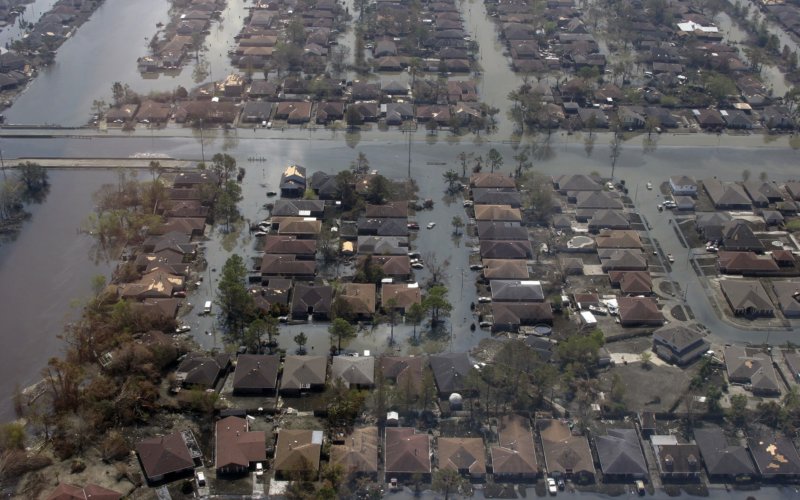 By Daniel Coats '15, '18
Between climate change and population growth in coastal areas, devastating hurricanes have become a sad summer tradition of sorts in the United States. But when a horrible storm strikes one coastal area, what impact does it have on housing markets in other unaffected areas that are also at risk? Think when Hurricane Katrina drowned New Orleans. Would it make home buyers wary to invest in other high-risk metros, such as Houston and Miami?
Lingxiao Li, associate professor of finance at the CSUF College of Business and Economics, examines the question in her 2021 study, which explores the impact of a distant hurricane on local housing markets. Co-authored by fellow professors at the University of Wisconsin and Florida International University (which is home to the National Hurricane Center), Li's research found a price penalty of 4% in Miami-Dade County in periods when other U.S. metros have been clobbered with tropical trouble. On the other hand, quiet hurricane seasons translated into a 4% to 6% price hike.
"This study offers the first empirical investigation of the relationship between the occurrence of a disastrous but distant hurricane and the capitalization of the flood risk into local housing prices," writes Li. "We offer the first attempt at addressing this question and hope that the current study stimulates more studies in the near future given the increasing trend in natural catastrophes and the negative consequences of such events."
Southern California is at only marginal risk of hurricane landfall, with the last direct hit in 1939. However, as Superstorm Sandy's assault on the New Jersey coastline a decade ago revealed, even low-risk locales aren't immune. And disasters elsewhere create heightened awareness of the more typical hazards Southern California faces, such as wildfires and earthquakes.
"There is an increasing awareness of the impact of natural disasters on housing markets everywhere. This can be seen in the signage that appeared after Hurricane Katrina in low-lying coastal areas of Orange County, such as Newport Beach, with evacuation directives in case of tsunami or storm," says Li.
Li is currently working on a follow-up study examining distant hurricane impacts on the commercial real estate market. "We do not find similar impacts of hurricanes in commercial real estate transactions, which reflects the different nature of the commercial and residential real estate markets," she says. Li is working to better understand why the commercial market operates differently as relates to storms.