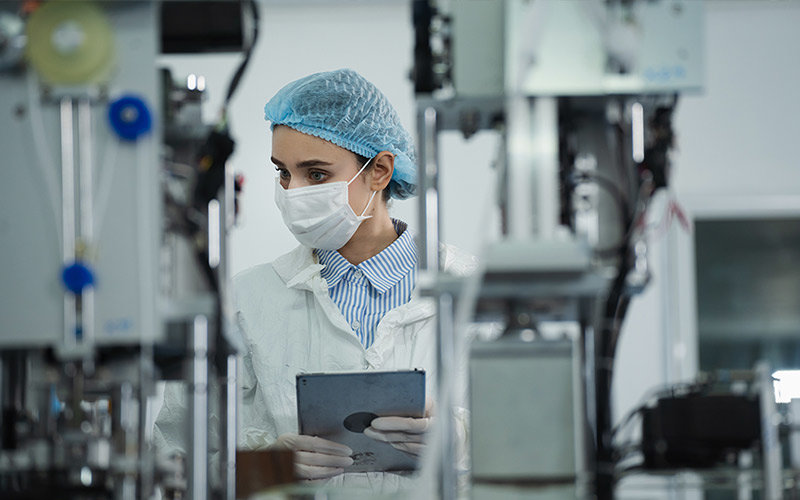 There is a growing need for qualified biomanufacturing technicians in Southern California. To meet this demand, CSUF, CSULB and Cal State LA have joined together to develop the California State University (CSU) Biomanufacturing Technician (BMT) Program in Partnership with Biocom California Institute.
The BMT program will help participants prepare for an entry-level position in the fields of biomanufacturing, biotechnology and biopharmaceuticals. Upon completion, students are awarded exclusive digital badges that allow them to showcase their accomplishments on their resume, portfolio, LinkedIn page and other online platforms.
This program consists of three 40-hour courses, each taught by a different California State University (CSUF, CSULB and Cal State LA). The CSUF course is led by Dr. Sagil James, an Associate Professor in Mechanical Engineering and instructor of CSUF's Advanced Manufacturing Engineering certificate program.
Dr. James believes that the BMT program prepares students for a successful career because "in today's competitive job market, a college or university degree alone is no longer enough to distinguish yourself from thousands of other qualified candidates. In cases where all other things are equal, a certificate can be the deciding factor in determining which applicant is hired for a position.
"The BMT program provides an opportunity to show employers that you have gained relevant industry-specific skills necessary to enter the biomanufacturing workforce."
If you're interested in joining the California State University Biomanufacturing Technician Program, you may wish to attend upcoming virtual info sessions. This is a great opportunity to meet the instructors and get your questions answered.
To learn more, RSVP for an info session, watch a past info session and register for the program at https://extension.fullerton.edu/professionaldevelopment/bmt.