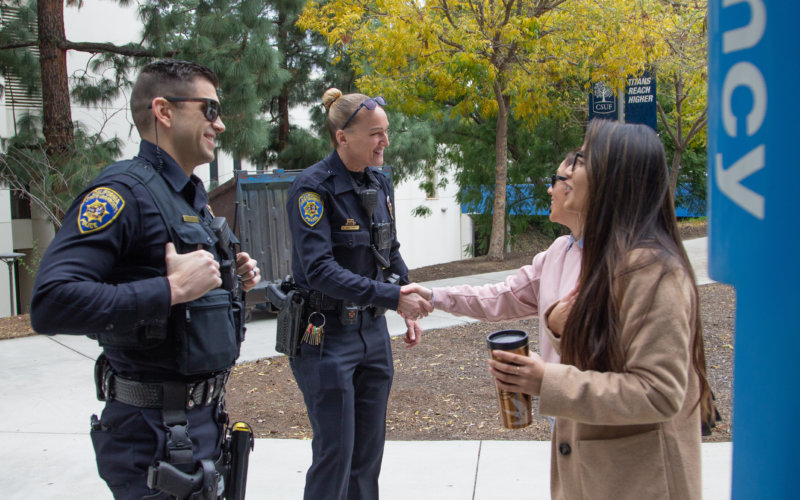 The CSUF Police Department's Cultural Competency Initiative (CCI) is an internal diversity, equity, and inclusion training and awareness component that celebrates diversity of thought, beliefs, abilities, perspectives, professions, and backgrounds that fosters an open-minded culture and respectful two-way dialogue.
We would like to invite diverse community voices to meet with police personnel to discuss a wide range of topics that you choose.
We have no agenda and will not set the tone for the conversation, that will be all up to you.
Those interested are asked to complete the CSUF Police Department Public Interest Form.
If you would like to speak with someone from CSUF Police Department prior to submitting your request, please email Marissa Garza at magarza@fullerton.edu.