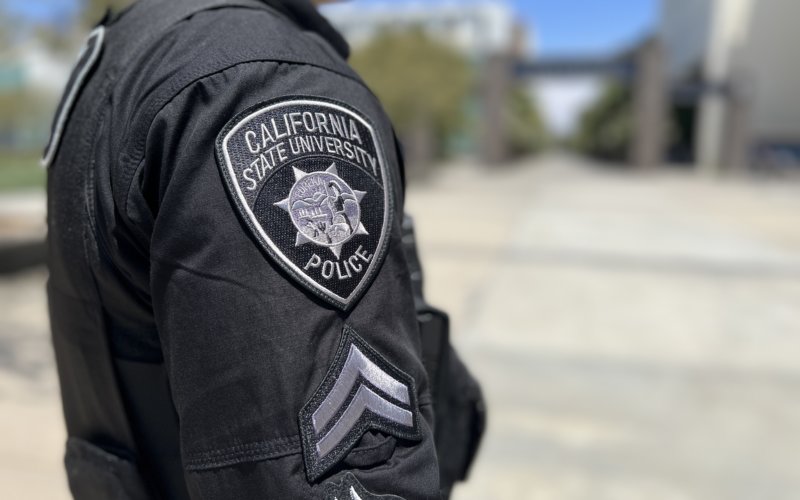 Want to learn the "why" behind particular approaches to a police call, while ensuring the safety and well-being of the community?
On Tuesday, Nov. 1 from 9 a.m. to 5 p.m., the CSUF Police Department will offer simulator training to current CSUF students, faculty and staff to improve community relations and understanding. The Force Options Simulator training is an interactive tool used to educate and train law enforcement officers regarding real-world scenarios so they're better prepared for difficult and quickly evolving calls for service.  
During the training, a CSUF police officer will answer questions and provide explanations about what is happening onscreen and what would be appropriate responses. 
Notice: The simulator may be triggering to some individuals as training weapons will be used on simulated and projected human targets. If you are unsure if this training is right for you, please contact upd.pio@fullerton.edu before registering. 
Spots are limited and only two participants will be scheduled per time slot. Please do not register unless you're able to attend.
To register, visit the CSUF Police Department.