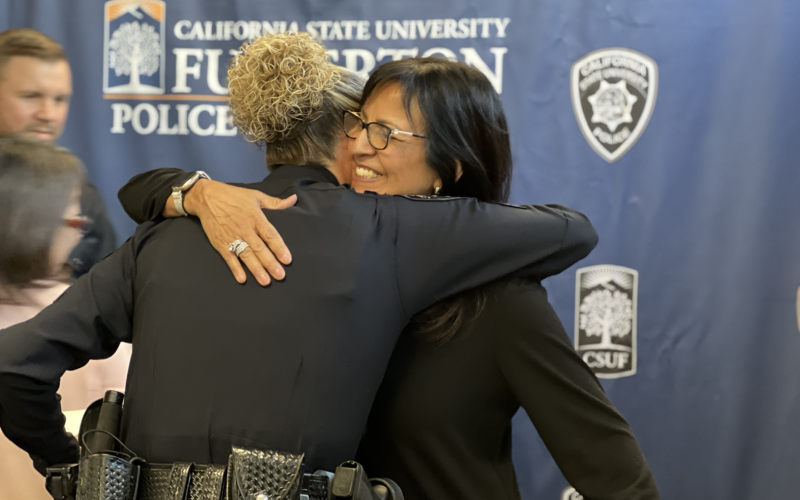 In November, CSUF Police Corporal Autumn Hollyfield and Corporal Kyle Millard, ASC employees Cindy Dowling and Ann Ehl, and CSUF Police Dispatcher Courtney Hoetker were recognized by the CSU Chancellor's office for their heroic efforts during a medical aid call earlier in the year. In the Auxiliary Services Corp. (ASC) building, an individual had fainted. The officers took over performing CPR, which had already been started by Dowling and Ehl, and applied the AED (automatic external defibrillator).
The subject gained consciousness and was transferred to St. Jude Medical Center where he received a stent in his major artery and recovered. The family thanked everyone involved, calling them "angels."
Hollyfield and Millard received the Lifesaving Medal while Dowling, Ehl, and Hoetker received the Community Hero Award.
In a letter to university presidents, CSU Chancellor Jolene Koester wrote: "In the hustle and bustle of our daily lives, it is easy to take for granted something as essential as our personal and public safety, a luxury we are afforded, in large part, because of the CSU's police officers—the dedicated individuals whose sworn duty to protect and serve others equates to a willingness to put themselves at risk. We can never thank them enough for all they do—and all they stand prepared to do—for students, faculty, staff, and the communities the CSU serves."