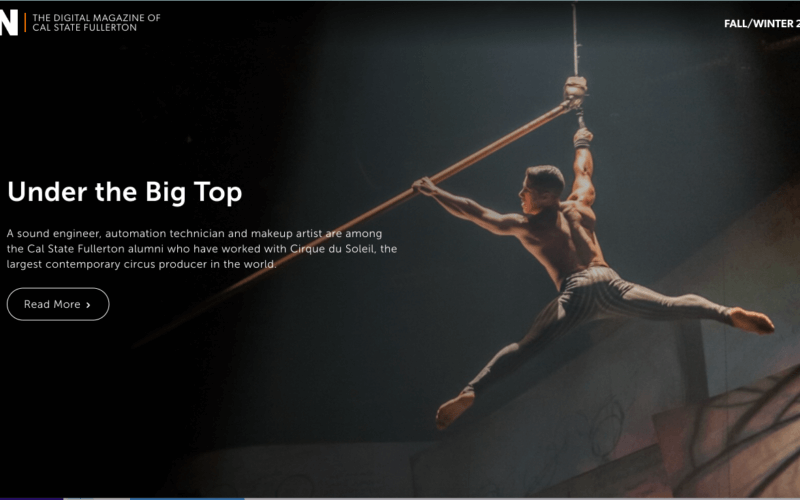 Cal State Fullerton's Strategic Communications and Brand Management team won several awards in the 2023 Council for Advancement and Support of Education Circle of Excellence awards, including two gold recognitions in the global higher education communications program.
Strategic Communications, a unit within University Advancement, won gold in the promotional video category for "Empowering Titans," gold in the online magazines category for its fall 2022 issue of Titan magazine and silver in the marketing micro-sites category for its "It Takes a Titan Like You" campaign website.
Winners were selected based on several factors, including overall quality, innovation, use of resources, and the impact on the institution or its external and internal communities, such as alumni, parents, students, faculty and staff.
In 2023, teams from 583 institutions in nearly 22 countries entered the awards, submitting 4,021 entries. This year volunteer judges selected 521 exemplary entries for bronze, silver, gold or Grand Gold recognition.
From the judges: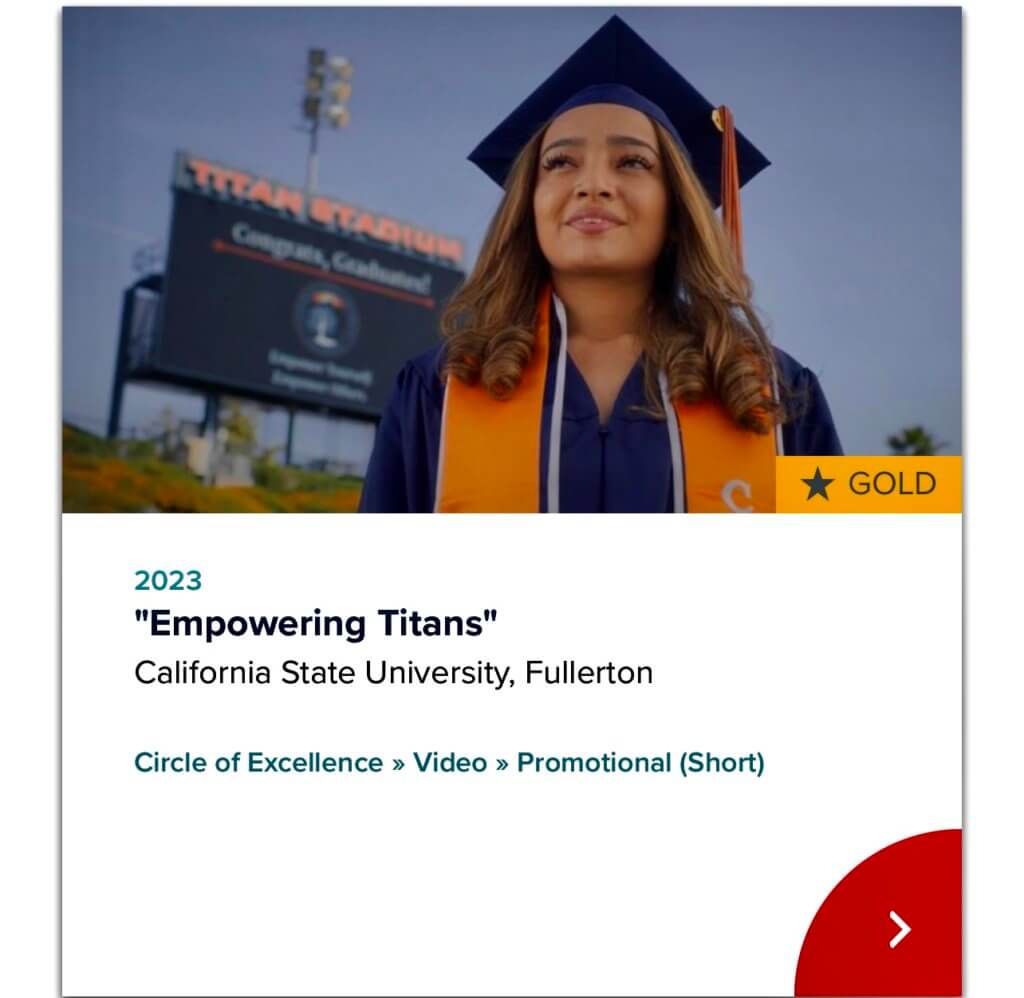 Empowering Titans: "The judges were deeply moved by the tear-jerking content, which resonated on an emotional level with the viewers. The powerful narrative struck a chord, eliciting a strong and heartfelt response from the audience. The judges recognized the ability to evoke genuine emotions and create a profound impact."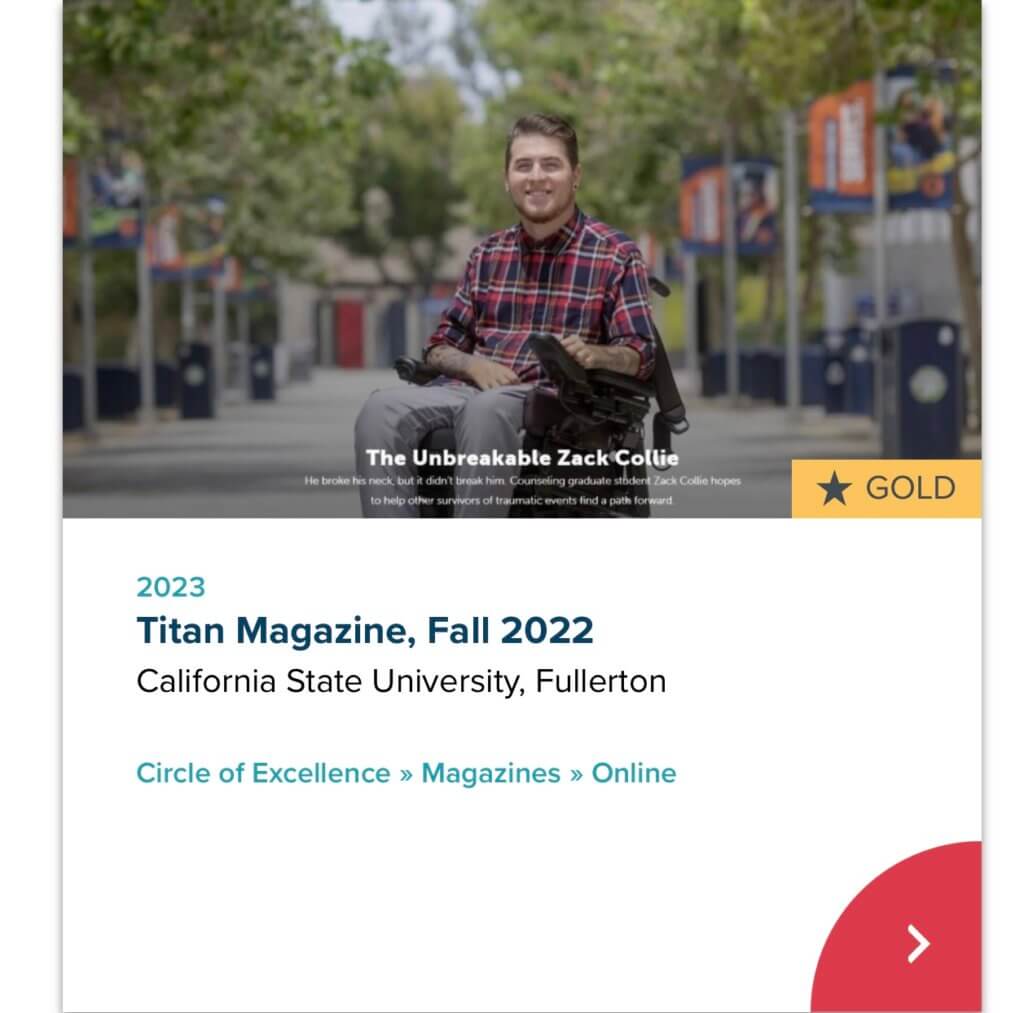 Titan Magazine: "Stunning digital magazine with a good mix of copy, video, and imagery. The table of contents makes content accessible. Class notes search tool is a great way for fellow alums to search via area of interest, class year, etc."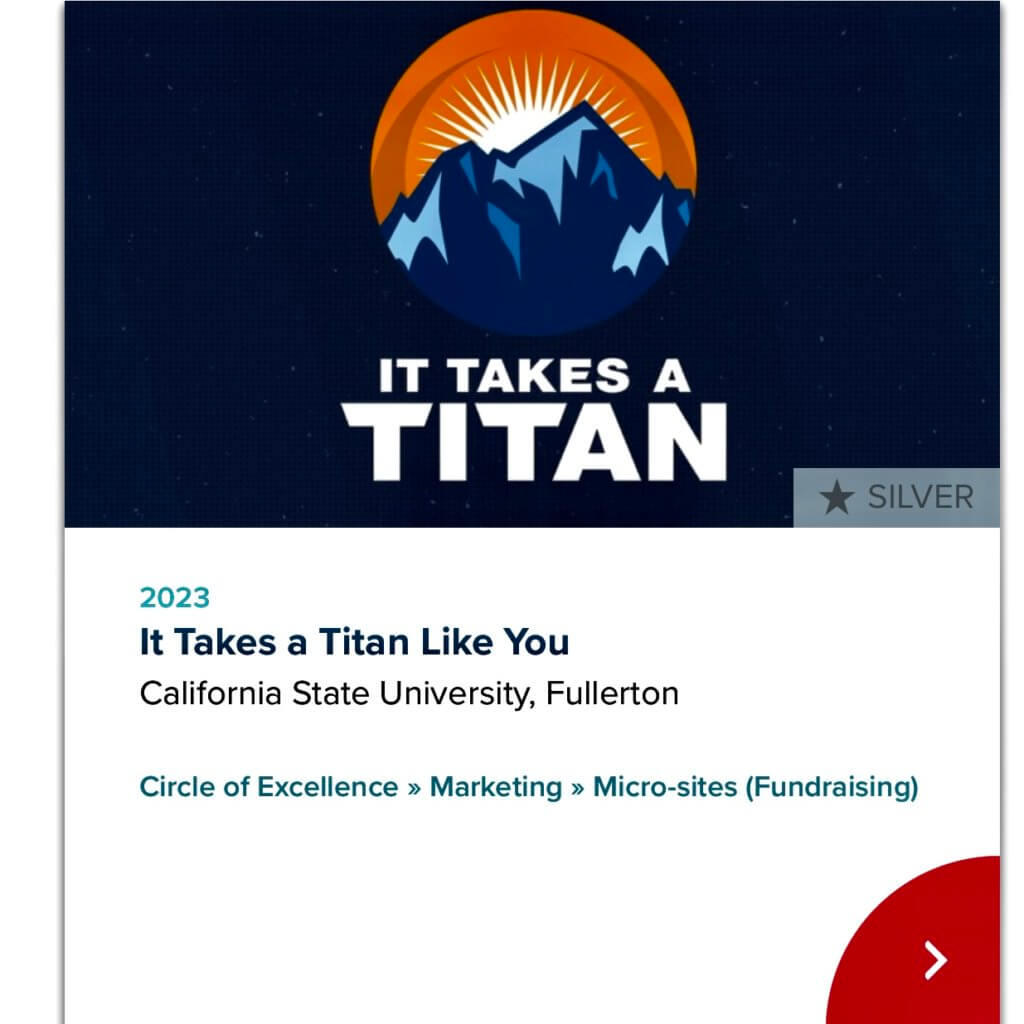 It Takes a Titan Like You: "Judges thought this was a dynamic and exciting site, full of engaging first-person student stories complemented with high-impact photography and smooth navigation. Well done, Titans!"