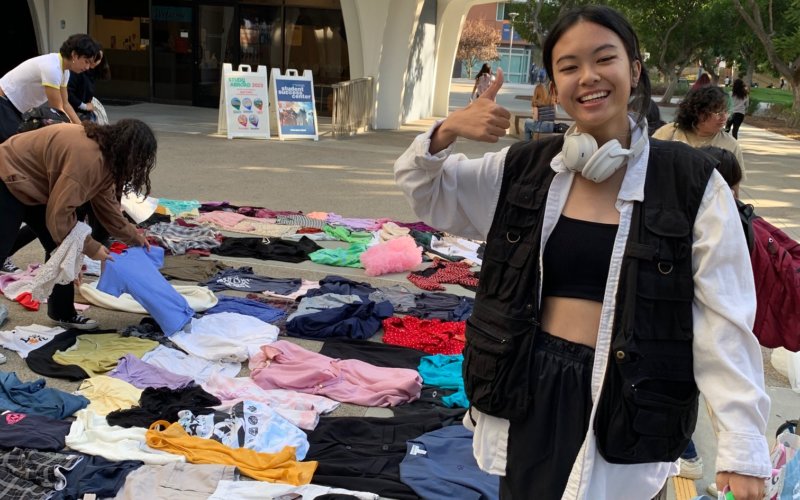 Students, faculty, and staff can stop by TitanWalk on October 10 and 11, from 10 a.m. to 2 p.m., for a clothing swap.
As part of Campus Sustainability Month, this clothing swap is a joyful way to reduce our environmental impact. Co-sponsored by CSUF's Environmental Studies program and the Fullerton Fashion Association, at this event, clothes are free to swap and $2 to buy.
Why do we do this? Because buying new clothes requires massive amounts of non-renewable resources, from the pesticides sprayed on cotton crops to the dyeing processes polluting rivers to notorious labor issues in the garment industry to the carbon emissions caused by transporting garments around the world to discarded clothes filling landfills. We can avoid all of that by swapping clothes. Swaps are also fun and affordable. Any unclaimed clothing will stay on campus at Tuffy's Career Closet and TitanWell's Exercise Closet.