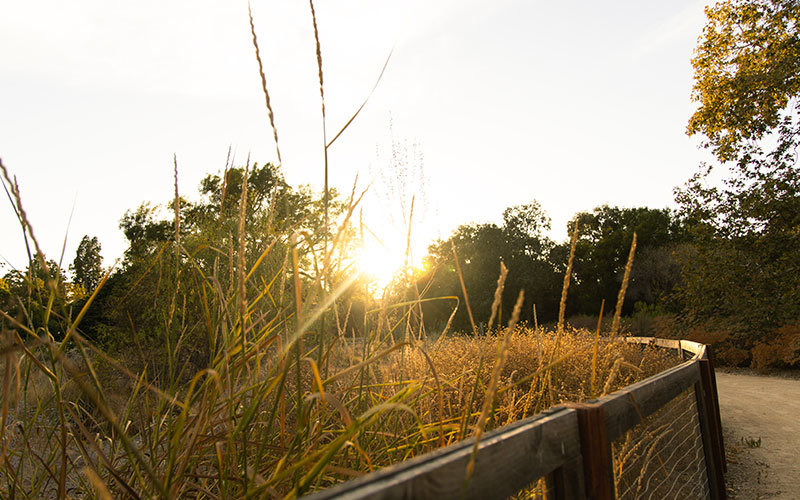 Fullerton Arboretum can be experienced any time of year… but not always any time of day. This summer, there will be a rare opportunity to enjoy the beauty and serenity of the Arboretum after hours, when they are closed to the public.
This 26-acre botanical garden located on the Cal State Fullerton (CSUF) campus is normally open from 9 a.m. to 4 p.m., but on Friday, June 23, it will also be open from 5:30-7:30 p.m. for an exclusive summer stroll.
Attendees can enjoy a peaceful evening exploring the Arboretum's various plant collections. There will also be complimentary beverages, snacks, and live music by a student jazz ensemble from the CSUF School of Music. Outside chairs are not allowed in, but there will be seats set up to watch the performance.
What better way to kick off the first weekend of Summer 2023 than by taking an evening walk through the gardens, enjoying refreshments, and listening to some talented jazz students?
This is a free event for Fullerton Arboretum members and Titan Card holders. For non-members, admission is $10/person. Children younger than 12 are admitted at no charge. Parking is free after 5 p.m.
Learn more about the summer stroll and other Fullerton Arboretum events at https://fullertonarboretum.org/sales-events/
Did you know that Fullerton Arboretum is a Level IV accredited arboreta? This is the highest level awarded by ArbNet, an organization that recognizes arboreta from around the globe at various levels of development, capacity, and professionalism. It is one of three arboreta in California and one of 39 arboreta in the world to achieve this level.
Fullerton Arboretum is a fully integrated part of CSUF Extension and International Programs (EIP). Learn more about CSUF EIP at https://extension.fullerton.edu/.