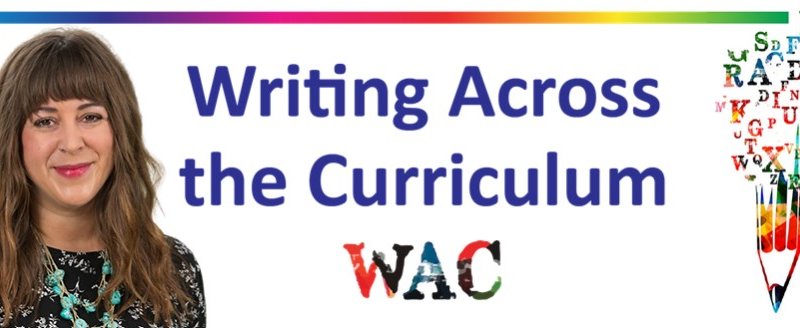 With its Student Writing Mentorship Award, the Writing Across the Curriculum (WAC) program honors faculty who go above and beyond their normal job duties to mentor their students in disciplinary writing.
This year, the WAC Committee is excited to honor Chelsea Reynolds.
Reynolds is an associate professor of communications and an affiliate faculty member in human communication studies. She teaches courses in journalism, sexual communication, and media studies, and she serves as advisor to CSUF's Tusk magazine, named College Media Association's four-year university magazine of the year in 2021.
Reynolds is an elected member of the publications committee and past-head of the LGBTQ Interest Group at the Association for Education in Journalism & Mass Communication. She earned a Ph.D. in mass communication at the University of Minnesota (2017) and an M.A. in journalism at the University of Missouri (2012).
Reynolds has mentored many students over several years, has received and provided mentorship training, and has helped students publish or present their writing in a variety of genres and venues, all of which contribute to students' integration into their fields. In her mentoring of marginalized students, Reynolds "empower[s] young writers to find their voices and advocate for themselves."
Using writing in her classrooms and at Tusk magazine, she strives to build students' confidence as they learn the "unwritten norms" of their future professions in communication. Reynolds is committed to mentoring marginalized student writers as they investigate structural inequities and advocate for a more just and sustainable future. She lives in Los Angeles with her partner, Nilofar.
Please join the WAC Advisory Committee in congratulating Reynolds for a well-deserved honor!
Leslie Bruce, Faculty Fellow for WAC and Lecturer in English (HSS)
Sinan Akciz, Assistant Professor of Geological Sciences (NSM)
Sapna Chopra, Assistant Professor of Human Services (HHD)
Jonathan Cornforth, Student Success Librarian (LIB)
Teeanna Rizkallah, Vice Chair, Marketing: Business Communication (CBE)
Joanna Roche, Professor of Art History, (COTA)
Jutara Srivali Teal, Assistant Professor, School of Nursing (HHD)
Chris Street, Professor of Secondary Education/MA Program Director (ED)
Ying-Chiao Tsao, Associate Professor of Communication Sciences and Disorders (COMM)
Hope Weiss, Associate Professor of Mechanical Engineering (ECS)