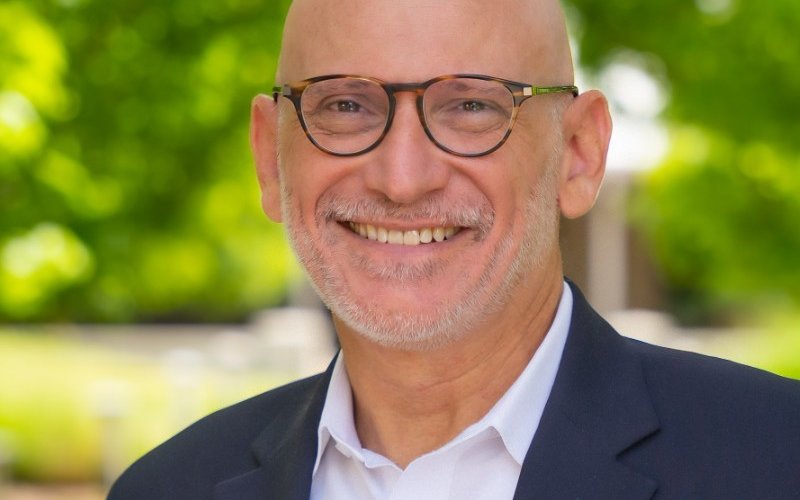 By Daniel Coats '15, '18
It's a new day at the Center for Family Business at Cal State Fullerton's College of Business and Economics as longtime family business executive and advisor Timothy Schultz has been named director. Schultz, a Drucker School of Management alumnus, has more than three decades of experience in the consulting, health care and agricultural sectors.
The college will be celebrating the center's relaunch with a reception and dinner on Wednesday, April 5, 2023 at the Waterfront Hotel in Huntington Beach.
Though Schultz has recently relocated to Southern California, he has been connected with the CSUF center for many years.
"Cal State Fullerton has one of the longest continuously running and strongest family business programs in the country. I look forward to moving it even further ahead in the years to come," Schultz says.
From Rice Farming to Family Business Advising
Schultz's ties to the family business sector began at Lundberg Family Farms, a Sacramento-area organic rice producer involved in seed, farming, milling, product creation and product distribution.
Beginning in human resources, Schultz married into the Lundberg family, propelling him to a number of leadership roles culminating in chief operations officer overseeing the nursery, farming, warehousing, manufacturing and distribution.
"I got involved in meeting other family businesses, and we were among the founders of the Capital Region Family Business Center in Sacramento," Schultz says. "It has about 100 members, and my job was bringing family business experts and speakers to talk to the family businesses there."
Schultz spearheaded the signature Generations Family Business Conference, a two-day event with global speakers – including the head of an Italian wine business dating to the Renaissance era – attracting up to 350 attendees.
"I learned that family business is the most predominant form of business in the world," says Schultz. "It accounts for up to 65% of new jobs in the United States and thousands of employers in California. Family businesses tend to outperform other businesses because they reinvest and have "patient capital" – they are in it for the long haul with plans to pass on the business to their kids and grandkids. They have a longer retention period with their employees. And they have a passion for their communities."
Goals for the Center for Family Business
The Center for Family Business has long maintained affinity groups of eight to 10 members that meet monthly to discuss common issues based on interest, demographic characteristics or other factors. Under Schultz's leadership, these groups will be expanded and reemphasized.
"Building a learning community – both the young generation and the generation getting ready to pass it on – are among our goals," explains Schultz. "Providing resources and community at all points along the journey."
Schultz also looks forward to hosting the signature Hall of Fame event involving peer-nominated recognition for Southern California family businesses and a keynote address from a business expert. The next Hall of Fame ceremony is tentatively planned for September..
This June, the first event for the newly revamped center is focused on generational succession in family businesses. Schultz is also planning field trips to local family businesses, which would not only enlighten entrepreneurial families about best practices but could also be a behind-the-scenes look at business for Cal State Fullerton students.
Impressed by the resources and reach of existing CSUF Centers of Excellence, such as the Small Business Development Center, which provides free consulting and mentoring support for startups; the Center for Corporate Reporting and Governance; and the Center for Entrepreneurship, Schultz looks forward to creating stronger partnerships between the Center for Family Business and other units throughout the college.
"There are so many resources available here at the college, and I want to make sure the membership can access these tools and ensure they have a way of reaching out to the community," he says. "There are a lot of family business centers around the country, but CSUF is unique in that there are just so many resources here that people are hungry for that will benefit the school and community. If there is one thing I'd like to be able to say that I've accomplished during my tenure, it would be creating these connections."
The college is also currently recruiting for an endowed professor focused on preparing today's students to be the family business leaders of tomorrow and conducting related research that can influence state and federal legislation designed to benefit the family business sector.
"Family businesses love to have interns come in and new grads looking for jobs. And they love to provide mentorship. There are so many opportunities to connect students with mentors," says Schultz. "I have found that family business members give back and contribute to the advancement of students. I'm looking forward to expanding our outreach to students."
For More on the Center for Family Business
Are you the head of a family business in Southern California – or are thinking of starting one? Or are you a student from an entrepreneurial family or considering starting your own business? The Center for Family Business stands ready to support you and offers opportunities for connections and networking.
For more information, reach out to cfb@fullerton.edu.