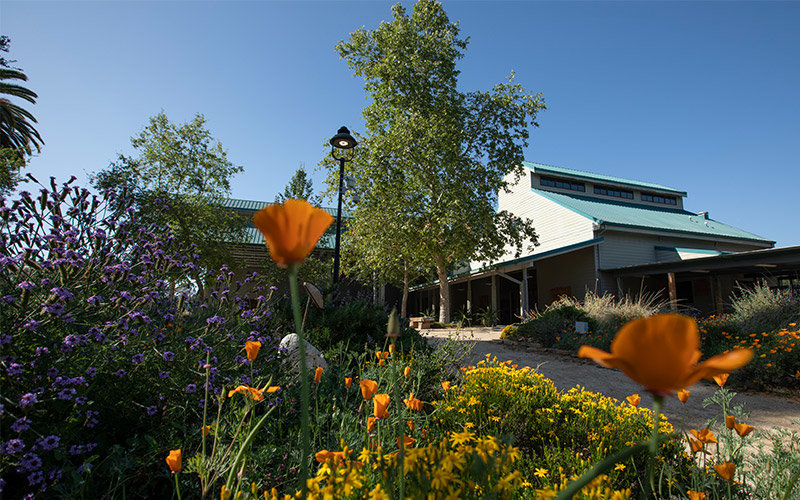 Cal State Fullerton's COMM 497T class is proud to present the first Garden Flea Market, taking place on Thursday, April 6, from noon to 4 p.m. at the Bacon Pavilion in Fullerton Arboretum.
The Garden Flea Market will feature 24 exceptional student small businesses, including pottery, jewelry, art, clothes, and caricatures. Come support talented student artists and entrepreneurs. Free food from Baby's Burgers will be provided to the first 100 active students, and other refreshments will be available.
This event will also feature four different Fullerton Arboretum discovery stations, which are designed to inform you about plant endangerment and environmental issues. When visiting each station, you can take a picture in order to receive raffle tickets. There will be opportunity drawings every half hour.
Admission to the event is free. Please obey all parking signs. For more information on the Garden Flea Market, please visit the Instagram page @gardenfleamarket.csuf. For more information about the Fullerton Arboretum, visit fullertonarboretum.org.
For further questions, contact event director Lesly Ramirez at lramirezbernabe@csu.fullerton.edu or assistant event director Zehra Darugar at zehradarugar@csu.fullerton.edu.
About COMM 497T
COMM 497T, Event Planning and Management offers students hands-on experience in event planning. Last semester, students created the event, conducted research, and met with specialists to fine-tune their planning. This semester, students will oversee the event from beginning to end and promote the event to the campus and local community. This course offers other sections such as COMM Week and the Newport Beach Film Festival. For more information visit the College of Communications website at communications.fullerton.edu.