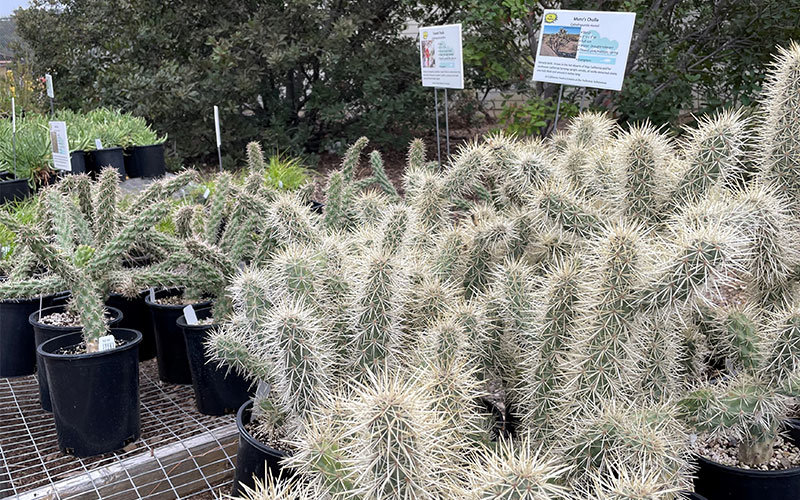 Fullerton Arboretum's highly anticipated "Veggiepalooza" plant sale is coming up from April 14-16. This event will feature not only a wide selection of vegetables and herbs to grow in your garden, but also a variety of drought-tolerant plants.
These plants can go for long periods without water, making them a perfect choice for beautifying your yard this spring while also helping to conserve water. From small flowers and succulents to large shrubs and cacti, the arboretum will offer many drought-tolerant options.
In California, it's important to continue prioritizing water conservation. "Water is an important natural resource in California and is not to be wasted," says Fullerton Arboretum Director Greg Dyment. "Here at Fullerton Arboretum, we have implemented a water conservation plan that includes selecting plants for our collection that are appropriate for our Mediterranean climate and prolonged drought conditions."
You can find a full list of plants and vegetables, including tomatoes, peppers, herbs, California native plants and more, that will be sold at Veggiepalooza on the arboretum website. This list also includes helpful information on size, growth rate, sun exposure, and water amount needed. If you have questions while at the event, our horticulturalists will be available to offer expert advice. View the list at fullertonarboretum.org/sales-events.
Fullerton Arboretum is a fully integrated part of Cal State Fullerton (CSUF) Extension & International Programs (EIP). Learn more about CSUF EIP at extension.fullerton.edu.