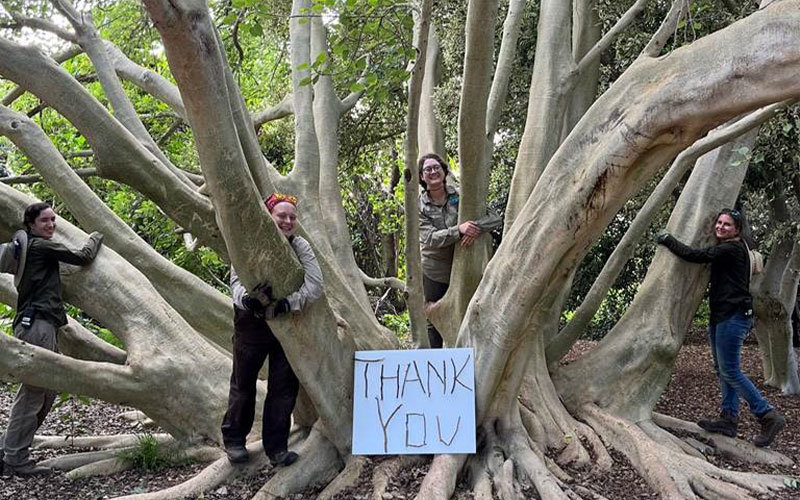 In October, Fullerton Arboretum held its much-anticipated "Treetober" crowdfunding event, with the goal of raising $10,000 for the care for the 2,167 trees that are housed on its grounds.
This event brought together nature enthusiasts, Cal State Fullerton (CSUF) students, staff, and faculty, as well as other community members to support the preservation of the cherished trees. By the end of the Treetober campaign November 1, Fullerton Arboretum had received 63 donations and raised $16,680, which was 166% of the original goal!
"It was great to see the community come together to support such an important cause," says Emilia Pereda, who manages Annual Giving at Fullerton Arboretum. "Each donation will make a huge difference in caring for all the arboretum's trees. We truly appreciate everyone's generosity."
Fullerton Arboretum, located on the CSUF campus, continues to honor its values of environmental stewardship and conservation. Open Monday-Sunday from 9 a.m. to 4 p.m., it encourages visitors to foster an appreciation for horticulture by allowing them to explore the diverse trees and other plants housed throughout its four different ecosystems.