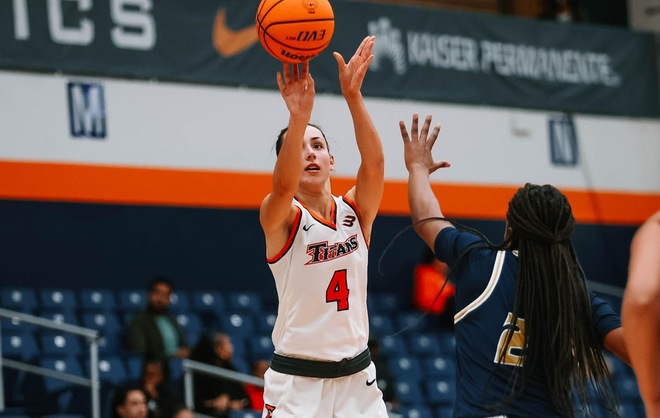 Gabi Vidmar emerged as a full-time starter this season on the Cal State Fullerton women's basketball team, and it didn't take her long to seize the opportunity.
In December, the junior from Adelaide, Australia, was named Big West Player of the Week after scoring 17 points and grabbing eight rebounds in a win over Pepperdine. Vidmar is among the team leaders in points (10.4 per game), three-pointers (30), three-point field-goal percentage (40.5%), rebounds (5.9) and assists (2.2).
Continue reading in Titans Athletics.