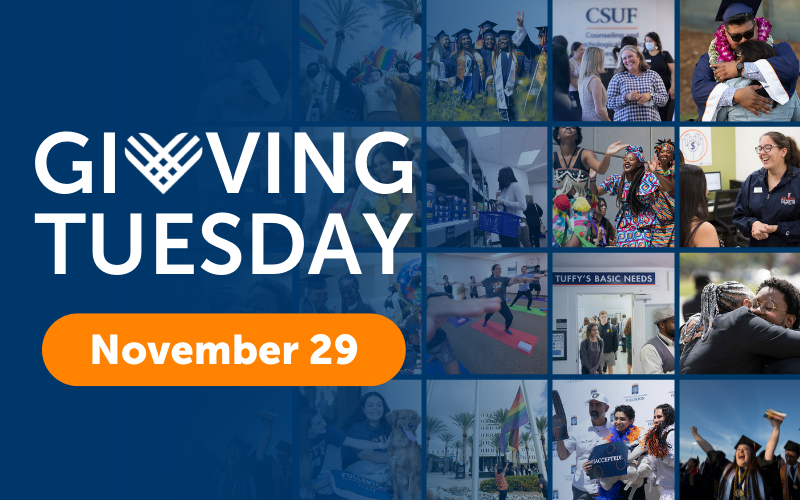 Giving Tuesday was launched 10 years ago with the simple idea: create a day that encourages people to do good.
After shoppers rush to stores on Black Friday and Cyber Monday, the global community comes together to inspire millions of people to unleash generosity towards causes that are meaningful to them.
This year, Cal State Fullerton is putting emphasis on justice, compassion and inclusion.
On Tuesday, Nov. 29, we ask the Titan community to join in our Giving Tuesday efforts and make a real impact in students' lives. From food insecurity to creating a home away from home, our collective generosity can go further than just supporting an education. We can empower every student on campus to grow no matter where they come from or their circumstances. 
We ask everyone to support one of our special compassion funds and help ensure Titans stay part of our family. Compassion funds include: ASI Food Pantry, Counseling and Psychological Service (CAPS), Diversity Initiatives & Inclusion Centers (DIRC), Project Rebound and the Student Assistance Fund for Emergencies a.k.a. Project SAFE. 
The Alumni Association has also generously pledged to match all gifts up to $5,000 – allowing for donations to have double the impact this Giving Tuesday.
You can visit our website to learn more and donate.
Titans belong at CSUF. YOU make it possible.