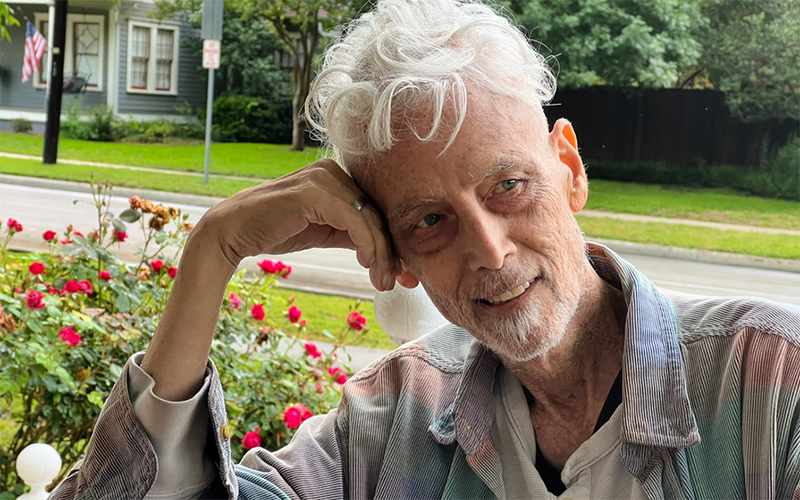 Paul Martin Lester, professor emeritus of communications, passed away on Nov. 12, 2023, at the age of 70. He is survived by his wife, xtine burrough (also a former professor at CSUF), their two sons Parker and Martin, and his daughter, Allison.
Lester began his career as a photojournalist after graduating from the University of Texas at Austin in 1976. He later earned his master's degree from the University of Minnesota and his Ph.D. from Indiana University in mass communications.
He began his teaching career at the University of Central Florida. He came to CSUF in 1990, teaching for 27 years until his retirement in 2017. Moving with his family to Texas, he taught in the Harry W. Bass Jr. School of Art, Humanities and Technology at the University of Texas at Dallas.
His areas of expertise were visual communications/journalism and visual ethics. He was a prolific scholar, publishing eight books, including the bestselling "Visual Communication: Images With Messages." He served as the editor for both "Visual Communication Quarterly" and "Journalism & Communication Monographs."
He authored numerous articles and presented regularly at conferences. He was honored twice with meritorious awards by the National Press Photographers Foundation (nppf.org). He also exhibited many creative works in photography. In 2021, he completed a feature-length film, "The Calendar," for which he received two awards.
A celebration of his life is being planned for January 2024. His full obituary, with an option to contribute, is on the NPPF website.