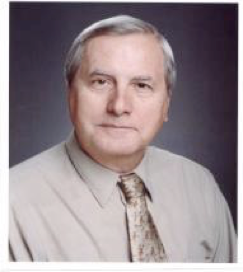 Ronald Earl Clapper, lecturer emeritus and long-time coordinator of the liberal studies program at California State University Fullerton, died April 25, 2023.
Joining the faculty of CSUF in 1974, Clapper soon became the coordinator of the liberal studies program, a position he held from 1975-99. Recognized for his superb curricular, administrative and advisory skills in this role, Clapper's many awards over the years culminated in the Faculty of the Year Award for the College of Humanities and Social Sciences. Following his long service as coordinator, Clapper continued to teach in liberal studies until his retirement in 2011.
Clapper was a tireless champion of the notion that a good education should cultivate understanding of the historical and thematic interconnections of the arts and humanities, the natural sciences, and the social sciences. He opened unique and enduring opportunities for faculty from across these disciples to collaborate in the construction and maintenance of a strong and vital interdisciplinary program, including the development of innovative team-taught classes. As an instructor, Clapper inspired countless students to take up this interdisciplinary approach, teaching classes ranging from large lecture formats to small senior seminars. Following his retirement, Clapper continued his active support of the Department of Liberal Studies, most notably in his organizational assistance and financial sponsorship of an annual interdisciplinary conference and the Jane Hipolito Scholarship for Liberal Studies students.
As a researcher, Clapper achieved scholarly renown for his groundbreaking UCLA dissertation "The Development of Walden: A Genetic Text" (1967). Clapper's massive 1,766-page text is universally acknowledged as an indispensable and foundational resource — one scholar has referred to it as a "bible" — for serious Thoreau scholarship. Over the last two decades of his life, Clapper enthusiastically collaborated with a host of Thoreau scholars in digitalizing this work. Through the cooperative sponsorship of the Center for Digital Learning at SUNY Geneseo, The Thoreau Society, and The Walden Woods Project, his research is now widely available on the web.