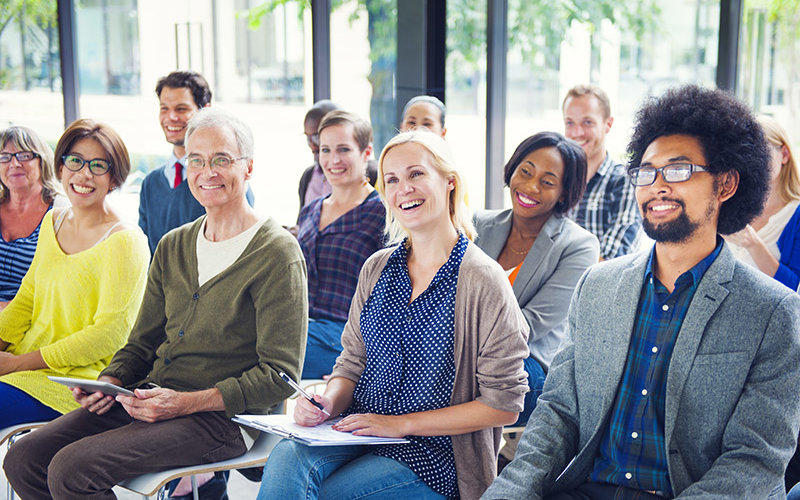 On December 8, 2022, nearly 100 guests came together for a Recognition Ceremony to celebrate those who completed Cal State Fullerton's Fall 2022 Leadership Development for Public Agencies certificate program. This program is offered through CSUF Extension & International Programs (EIP) and aims to help emerging public leaders further develop successful leadership skills and behaviors.
CSUF EIP works directly with Orange County agencies, which nominate and sponsor an employee to participate in this highly-coveted, semester-long training. In Fall 2022, 36 employees from 13 public agencies completed the program!
"Since 2007, over 600 public employees have successfully completed our Leadership Development certificate program," says CSUF EIP Program Manager Winnie Kang-Abreu. "It's wonderful to see the impact that this program has on so many students' educational and professional lives."
The graduation was held virtually and included three guest speakers: Debra Leahy (Dean for Extension and Associate Vice President for International Programs, CSUF), Charlene Reynolds (Airport Director, John Wayne Airport, Orange County) and Michele Warren (Director of Human Resources, Golden Empire Transit District).
Here is the list of agencies and graduate names. Congratulations to all who completed the program and the many who have already earned a promotion!
City of Anaheim
Shant Boodanian

Katherine Harrell
City of Costa Mesa
Fanni Acosta

Anna Baca

Olivia Rogers
City of Fullerton
Cinndy Barrios

Travis Kowalec

Kristi Nordell

Amber Vera
City of Irvine
Kavita Deepak

Karen Gerardo

Claudia Landeras-Sobaih

Kristina Perrigoue
City of Tustin
County of Orange
Rosanne Jin

Ron McClellan
Golden Empire Transit District
Nicholas Hubbert

Robert Williams
Irvine Ranch Water District
Esteban Rendon

Melody Seesangrit
Lutheran Social Services Southern California
Lakesha Campbell

Mirian Rodriguez
Mesa Water District
Kaying Lee

Camille Shehadeh
OC San
Sterling Harris

Matthew Killion

Rebecca Long
Orange County Transportation Authority
Jose Esparza

Jonathan Lee

Josue Valle
U.S. Citizenship and Immigration Services
James Barnewolt

Bear Dolbeare

Ana Gallardo

Patrick Lujan

Wade Prater

Clarence Tinney
Interested in joining the next Leadership Development for Public Agencies certificate program? Talk to your agency's human resources department for nomination and sponsorship and visit https://extension.fullerton.edu/leadershipdevelopment/.