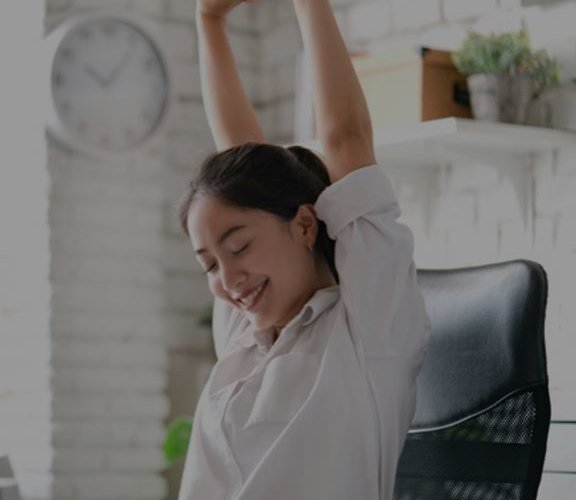 Mental Health Awareness Month: Resources for Anthem Blue Cross Members
Mental health conditions affect many people worldwide. Learn how to overcome the stigma of mental health care and find important resources you can trust.
Experiencing anxiety once in a while is normal. Certain life events, such as having a baby or starting a new career, can cause anxiety. It's how our bodies respond to situations we find scary or dangerous.
Constant anxiety, however, can make certain health issues worse. There are also medical problems that develop over time as a result of prolonged or frequent anxiety. It's important to learn how to manage your anxiety, so you can take care of your overall physical health.
Understanding and Talking about Mental Health Stigma and Mental Health Conditions
The mind and body are linked, but conversations about mental health can be tougher than discussing physical health. Let's work together to learn more about mental health stigma and mental health conditions – and how to talk about them.
Connecting to Mental Healthcare
Mental healthcare is an important part of your overall well-being. Below are tools to help you find the right care for you and use your plan's benefits for mental health care.
The Anthem Find Care tool helps you search for doctors, hospitals, and other healthcare professionals that accept your health plan. Choosing a mental health doctor you trust is important – and choosing one in your plan's network can help keep your costs down. Log in to your account or use the Sydney Health mobile app to find high-quality, cost-effective mental healthcare.
Mental Health Awareness Month: Resources for Health Net Members
At Health Net, we look for the chance to make a positive difference in the lives of the people we serve. Our health care solutions meet the health and wellness needs of the whole person. All of our plans come complete with coaching and wellness programs – helping our valued employer clients reduce high-cost service utilization and support increased workplace productivity.
myStrength is an online tool to help you live your best life. You'll find help for stress, anxiety, chronic pain, and more. It's safe, secure and personalized – just for you. Track your health, enjoy activities, and become inspired. Sign up today!
Health Net Wellness Webinar Series
Life moves fast! It makes healthy living a challenge. That's why our Wellness Webinar Series is a great resource to help you engage with your health – in an hour or less.
Monthly topics include tips for:
– Healthy behaviors
– Exercise and nutrition
– Managing diabetes, cholesterol and blood pressure
Give Yourself a Mental Checkup
According to the U.S. Centers for Disease Control in 2020, there was a huge increase in self-reported mental health symptoms after the COVID-19 pandemic. And the number of people struggling continues to trend up.
Our May webinar, Mental Health – In the Wake of COVID-19, provides a snapshot of the nation's current state of mental health. It also highlights the leading mental health issues that face the United States as we move forward.
A main talking point will focus on how mental health conditions are like any other medical condition. And, how early discovery and treatment for mental health is key. The webinar will:
– Provide information about when to seek professional help
– Explore different types of treatment available
– Offer ways to take a whole-person self-care approach to your total wellness
The Mental Health – In the Wake of COVID-19 webinar will be held on Wednesday, May 17, 2023, from 12:00 p.m. to 12:45 p.m. Pacific time (PT).
Sign up today!