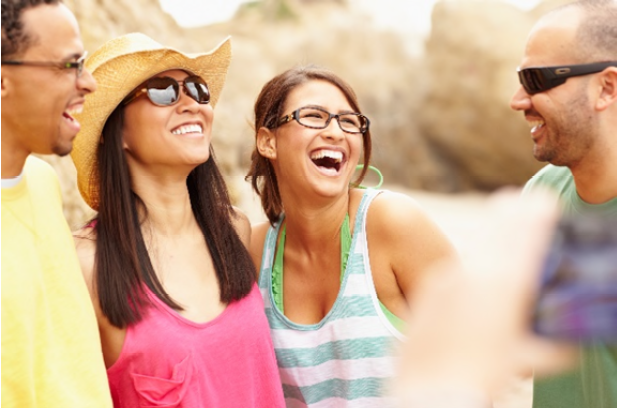 Mental Health Awareness Month: Resources for Blue Shield of California Members
Blue Shield of California has many services available to support members' mental health. Two of Blue Shield's featured programs are listed below. Learn more and explore other offerings:
CredibleMind
Introducing the NEW CredibleMind digital platform which provides members a digital access point for mental health resources and care.
With CredibleMind, members can:
Complete an assessment to easily locate personalized resources
Explore services, programs, and resources:

Find a behavioral health provider
Wellvolution programs such as Headspace and Ginger
Teladoc behavioral health (available for Trio members)
Youth mental health resources (Blue Sky)

Browse resources by topic
Access crisis resources
Members can access CredibleMind without logging in and access resources, articles, and questionnaires. However, if participants want to save questionnaire results, they can opt-in for ongoing engagement including content and topical newsletters that can be created through a CredibleMind account. To learn move about CredibleMind, please visit the website.
Headspace

Headspace offers hundreds of meditations and exercises for stress, focus, sleep, and movement. Learn to meditate and join 70 million members using meditation to improve mental well-being.
Just 10 days of Headspace can reduce stress by 14%
Guided meditations on topics such as stress, self-esteem, and resilience
Sleepcasts, music, and bedtime audio for restful nights
1,000+ hours of exercises to help you live your whole day mindfully
Sign up for Headspace by visiting the website.
Mental Health Awareness Month: Resources for Kaiser Members
Prioritizing mental well-being is important. That means living a healthy lifestyle, paying attention to how you feel, and doing simple things to improve your well-being. Kaiser professionals can help with tips, tools, and education to help members prioritize mental health and emotional well-being. Learn more about ways to take care of your mental health with all the resources available.
A Mindful Approach to Wellness
Kaiser Permanente members have access to a range of mental health and addiction care resources. Not sure where to start? Share any concerns with a member of your care team at any time. They'll connect you to the support you need. Find out more by visiting CalPERS Microsite – Mental Health Resources
Your plan covers a variety of mental health and substance use conditions, including:
Anxiety and stress
Attention deficit hyperactivity disorder (ADHD)/ Obsessive-compulsive disorder (OCD)
Autism spectrum disorders
Bipolar disorder/Depression/Postpartum depression
Eating disorders/Personality disorders
Post-traumatic stress disorder (PTSD)
Schizophrenia
Sleep problems
Substance use disorders and addiction
Kaiser members also have access to a wide range of treatment options, including:
Digital self-help tools
Healthy lifestyle programs
Individual and group therapy
Medication to help manage your condition
Recovery and social support
Wellness apps/Wellness coaching (English only)
Self-Care Tools at Your Fingertips
To support your total health, Kaiser Permanente members have access to Calm, myStrength, and Ginger. These wellness apps can help users navigate life's challenges by making small changes to improve sleep, moods, relationships and more. These options are not intended to replace treatment or advice, but they can help users build resilience, set goals, and take meaningful steps toward becoming healthier and happier. Access the no cost apps or find other helpful resources by visiting kp.org/selfcareapps.
Calm — the #1 app for meditation and sleep — designed to help lower stress, reduce anxiety, and more.
The Daily Calm, explores a fresh mindful theme each day
More than 100 guided meditations and sleep stories can soothe users into deeper and better sleep
Video lessons on mindful movement and gentle stretching
myStrength — A personalized program that helps improve awareness and change behaviors.
Mindfulness and meditation activities
Tailored programs for managing depression, stress, anxiety, and more
Tools for setting goals and preferences, tracking current emotional states and ongoing life events, and viewing progress
Ginger — A one-on-one emotional support coaching app with self-care activities to help with many common challenges.
24/7 text-based emotional support coaching
Discussion of goals, sharing challenges, and creating an action plan with a trained coach
Self-care resources recommended based on individual needs
Participate in Healthy Lifestyle Programs
Make good health a daily habit with the healthy lifestyle programs. These personalized, online programs can help individuals create an action plan to reach specific health goals. Start today by taking the Total Health Assessment. Based on Total Health Assessment results, user will find advice, encouragement, and tools to make healthier lifestyle choices. Users can come back to these programs at any time to track their progress. Plus, members can set new goals and join additional programs.
Topics include:
Eating healthy
Losing weight
Moving more
Sleeping better
Reducing stress
Quitting smoking
Monthly Challenge – Be a Team Player
The Team Play challenge invites you to join a team of your choice. Whether in person or virtually, members are encouraged to get out there and join a group or team. Choose to join a sports club, gardening group, or book club – you name it, it counts! Joining a team helps keep you accountable. Group activities encourage focus, spontaneity, creativity, and genuine connection with other people.
Visit CalPERS | Kaiser Permanente for more resources and information. Keep an eye out for the next installment, and we hope you and your workforce have a happy, healthy May!