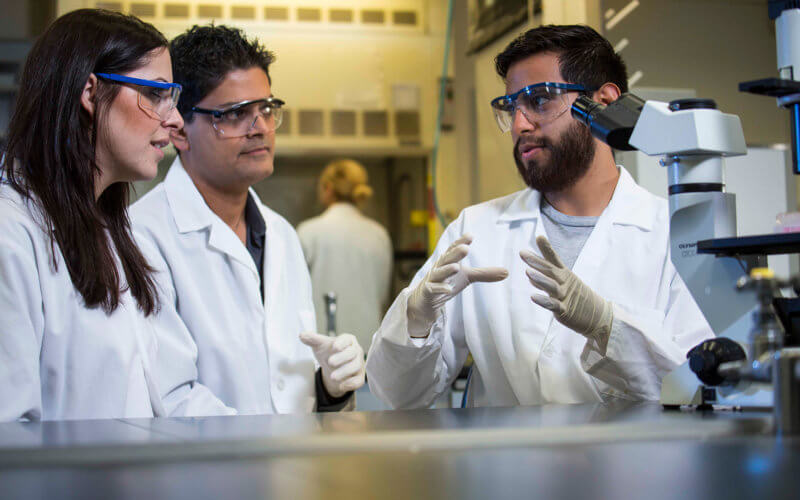 Worldwide, our population is aging and becoming more diverse. To solve the issues facing an aging society, we need ingenuity and fresh perspectives. We need to build a diverse workforce that not only understands and is passionate about the needs of older adults, but that is trained at the highest levels of medicine, science, technology, engineering, and mathematics (MSTEM). Unfortunately, we lose many very talented individuals based on the way our educational system, from elementary school through graduate school, is structured. A vast majority of these talented individuals are underrepresented, which includes first-generation students, individuals from under-resourced backgrounds, ethnic minorities, LGBTQIA+, women in certain disciplines, and individuals with disabilities.
To increase diversity in the MSTEM aging research workforce, Laura Zettel-Watson, professor of psychology in the College of Humanities and Social Sciences, and Jennifer Piazza, professor of public health in the College of Health and Human Development, received a $1.54 million grant from the National Institutes of Health to create a new multidimensional aging science program at CSUF, entitled MSTEM Scholars Trained in Aging Research (MSTEM STAR). The goal of the MSTEM STAR program is to provide the support necessary to train talented individuals from these underrepresented groups and prepare them to be competitive for medical school or graduate school in aging-related MSTEM fields
The interdisciplinary MSTEM STAR program brings together aging expertise across four colleges (ECS, HHD, HHS, and NSM), and is designed to remove many of the barriers that underrepresented students often face when trying to attain the skills necessary to be competitive for graduate school. Students participating in the MSTEM STAR program will gain two years of paid research experience with a CSUF faculty mentor, complete a paid summer internship at UCLA or UCI, earn a minor in aging science, and receive mentoring to improve professional skills and increase graduate school preparedness. Through numerous collaborations with the Osher Lifelong Learning Institute (OLLI), MSTEM STAR students will continually engage with and learn from older adults.
The MSTEM STAR program is currently recruiting underrepresented students with at least two years remaining at CSUF from the following majors: biochemistry, biological science, engineering, kinesiology, nursing, pre-med, psychology, and public health.
Visit the MSTEM STAR website to learn more and apply now: