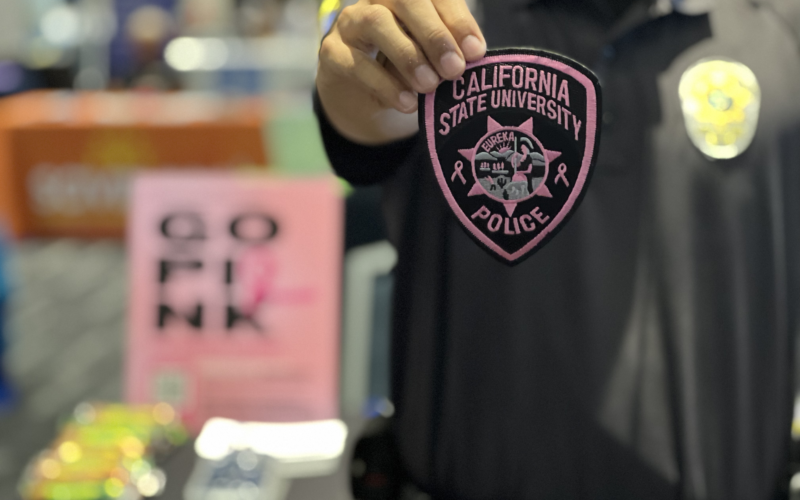 Through October, CSUF Police Department and Titan Shops are partnering in the Pink Patch Project, an annual campaign to educate, increase awareness, and raise money to combat breast cancer.
You can help by purchasing breast cancer awareness items through Titan Shops. All proceeds benefit the City of Hope.
A breast cancer awareness event will take place Wed., October 18 from 11 a.m. – 2 p.m. in front of Titan Shops.
If you've been impacted by breast cancer, we encourage you to share your story. Contact CSUF Police Department at upd.pio@fullerton.edu.