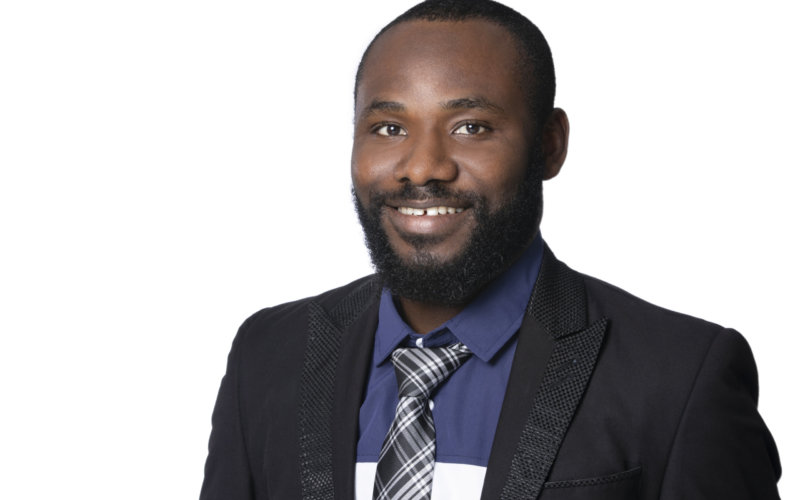 Lohuwa Mamudu, assistant professor of public health, was recently awarded the Betty J. Cleckley Minority Issues Award from the Aging in Public Health Section of the American Public Health Association (APHA) for his manuscript, "Assessment of Time to Treatment Initiation of Invasive Lung Cancer: Disparities Within and Between Blacks and Whites in the Appalachian and Non-Appalachian Region of Tennessee." This award recognizes individuals in aging and public health research who have significantly impacted the lives of older people who are members of minority groups.
Mamudu is a statistician/data analyst/data scientist and a cancer research consultant. He is the former Co-Chair of the Rotary International Grant Committee of the Rotary Club of Tampa, FL (2020/21) and Treasurer of the American Statistical Association, USF-Student Chapter (2018-2021). He is a mentor and advisor for the CSUF Cancer Research Education Program (CREP) and CSUF Minority Health and Health Disparities Research Training (MHRT) Program.
He is the current advisor of the CSUF Eta Sigma Gamma (ESG) Professional Health Education Honorary Organization. Mamudu is a statistical fellow at CSUF Undergraduate Research Opportunity Center (UROC) and a co-Investigator of a multi-year NIH-funded grant on Neurocognitive Aging, Analytics, and Research Education (NAARE). He collaborates with the National Institute of Health (NIH) as a freelance data analyst and researcher. Mamudu has more than 15 years of teaching and educational experience at the elementary, high school, and college levels, as well as industrial experience.