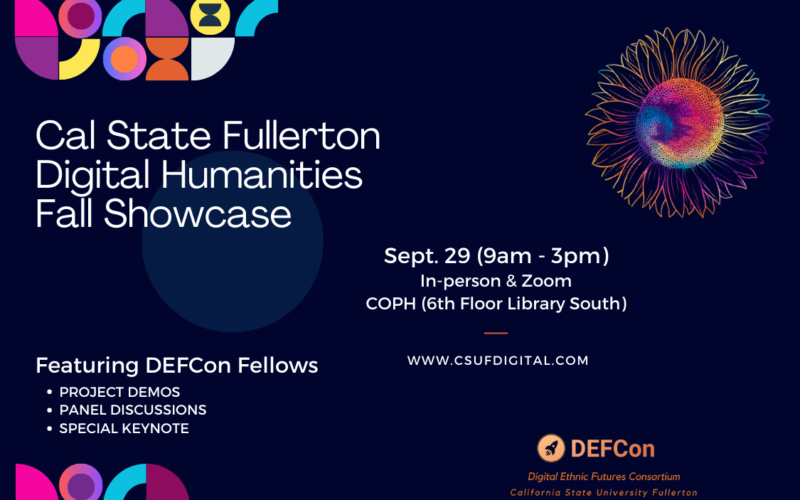 Please join us for the Digital Humanities Fall Showcase, on Friday, Sept. 29 from 9 a.m. to 3 p.m. This event features project demos, lightning talks, and panel discussions by CSUF's Digital Ethnic Futures Student and Faculty Fellows. Learn more about digital scholarship at CSUF, and see how digital mapping, data mining, and digital storytelling tools are being used to advance research in the arts, education, humanities, social sciences and communication fields.
Meet CSUF's digital scholarship librarian to discuss ideas for integrating more digital tools and strategies into curriculum and scholarship, and meet our digital ethnic futures outreach coordinator to learn about upcoming fellowships for integrating digital tools and ethnic studies in local communities.
Learn more and RSVP at the CSUF Digital website. Lunch will be provided for in-person attendees. Register today!