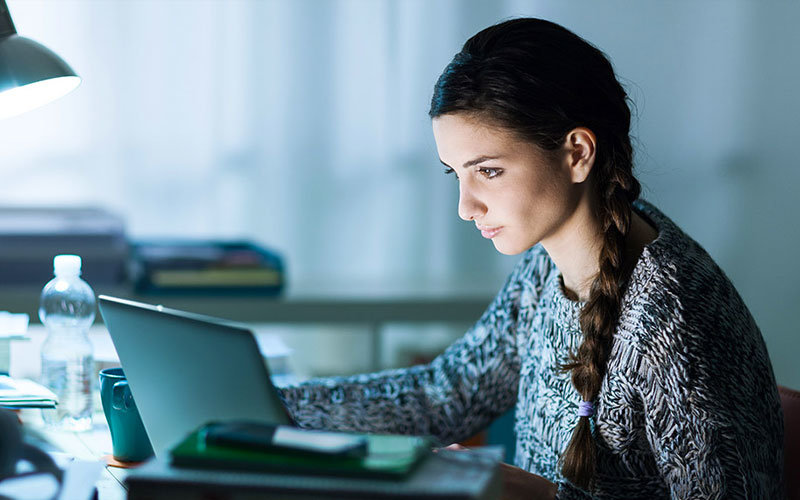 The "global village" is here, and with it, people are spending more time online than ever. This increases the risk of leaving behind traces of their identities, activities, and engagements on the web.
It has become essential for law enforcement to utilize open source, in tandem with traditional law enforcement methods, to mitigate those risks, solve crime, and protect the most vulnerable.
That's why the Crime and Intelligence Analysis (CIA) certificate program at Cal State Fullerton (CSUF) has been newly revised to feature a new course, "Open Source Intelligence Gathering and Analysis,"
This virtual course, which takes two weeks to complete, was created by graduates of the CSUF Crime and Intelligence program who are currently working in the field.
CIA Program Lead Denelle Pankratz shares, "Students will be exposed to a variety of techniques encompassing multiple platforms conducive to online research including search engines, social media, public and corporate records, and the most unexpected places."
By completing this Open Source Intelligence Gathering and Analysis course, along with completing an internship and the seven other required courses in CSUF's CIA program, students can earn their certificate in less than a year. Alumni of the program can come back to take the new course with no prerequisites required.
Are you ready to start or advance your career in this rewarding field and learn how to use the latest technology to solve and prevent crime? Registering for a certificate program is the first step!
Learn more about the Crime and Intelligence Analysis Certificate program at Cal State Fullerton by visiting https://extension.fullerton.edu/professionaldevelopment/certificates/crime.