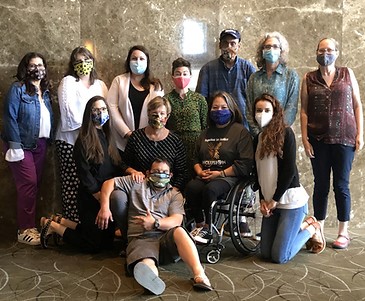 Aja McKee, assistant professor in the Department of Special Education, is President of Cal-TASH, the California chapter of TASH, the international leader in disability advocacy. Founded in 1975, TASH advocates for human rights and inclusion for people with significant disabilities and support needs – those most vulnerable to segregation, abuse, neglect, and institutionalization. TASH works to advance inclusive communities through advocacy, research, professional development, policy, and information and resources for parents, families, and self-advocates/individuals with disabilities. The inclusive practices TASH validates through research have been shown to improve outcomes for all people.
Cal-TASH supports practices that promote our resolution that all people, regardless of their label or perceived level of disability, should have the supports they need to direct the course of their own lives, and to live and participate successfully in inclusive schools and communities.
Visit the Cal-TASH website to learn more.