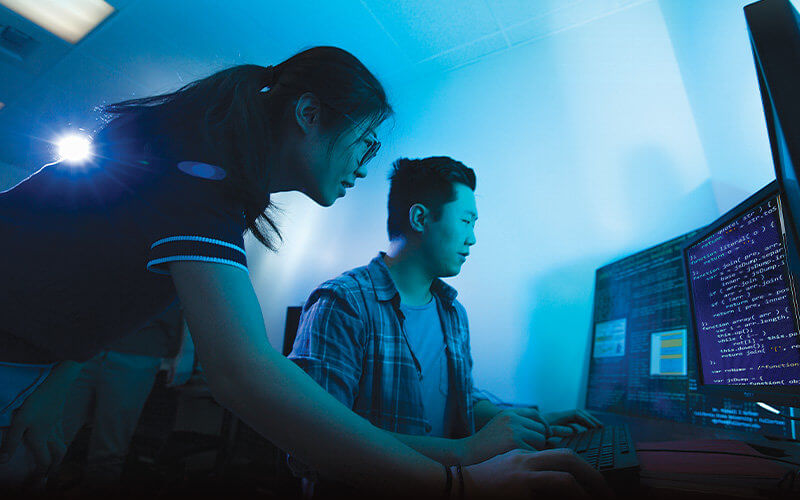 Cal State Fullerton (CSUF) Extension and International Programs (EIP) is introducing a coding boot camp. This boot camp was first offered to students of the Accelerated Master's in Software Engineering (AMSE) program in Summer 2023, and it will continue being offered in future summers.
Christopher Ryu, lead instructor of the coding boot camp and the AMSE program, explains that the program focuses primarily on higher-level software development, so the boot camp provides foundational coding skills that will prepare AMSE students for those more advanced courses.
The boot camp also helps non-computer science majors who are interested in changing careers and need to catch up with the trends of this quick-evolving industry.
"Things are changing rapidly," Ryu says. "Not only the technology but also programming languages, programming platforms, software development platforms…"
He went on to share the kinds of careers that are available in the software engineering and computer science field, and offered advice for students entering the coding boot camp.
Find out what else Ryu has to say in the full interview video! Watch it now at https://www.youtube.com/watch?v=BIgyDH8ZmDE
This coding boot camp is offered through CSUF Extension and International Programs (EIP). Learn more about CSUF EIP at https://extension.fullerton.edu.