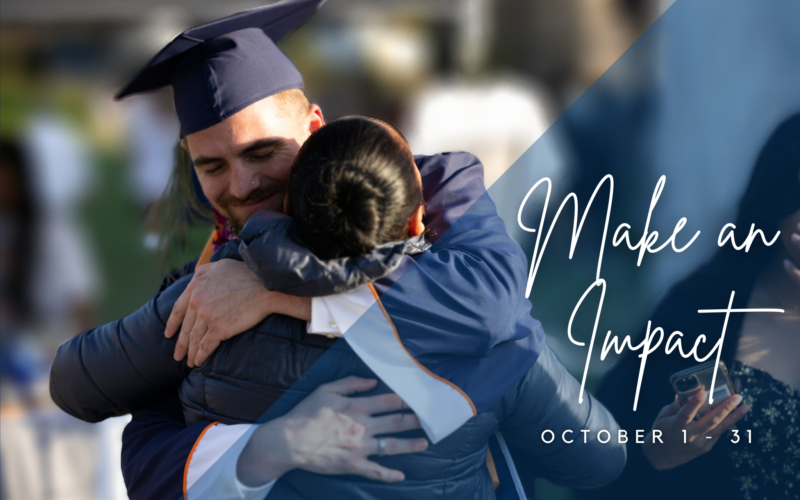 In October, the Titan Parent and Family Association set their sights on achieving an ambitious month of fundraising for their annual scholarship. For the second year in a row, the association aimed to secure $6,000 in funding.  
Thanks to the generosity of 87 donors, this goal was accomplished. Not only were the contributions of our parents and families vital to this success, but CSUF faculty and staff donations played an integral part. A record number of faculty and staff donations to the fund secured an additional $1,000 from SchoolsFirst Credit Union through the Top 10 Challenge. 
The impact of these donations … three undergraduate students will be awarded scholarship aid for the 2023-24 academic year. Additionally, donations have grown the scholarship endowment, eventually increasing the amount and availability of scholarships in the future.  
Scholarship support furthers the access and achievement of deserving undergraduate Titans by providing key funding to alleviate the costs of higher education. Scholarships impact students like Emily Tuttle-Kamon, one of last year's scholarship recipients, who shared:    
"This scholarship will help me focus on my academics in this upcoming school year as I work toward my future career of working with special needs students."
The Parent and Family Relations team extends their gratitude to all scholarship donors for empowering Titans during their academic journey.  
To learn more about how to apply for the Titan Parent & Family Association scholarship, please visit https://titanparents.fullerton.edu/scholarship/.