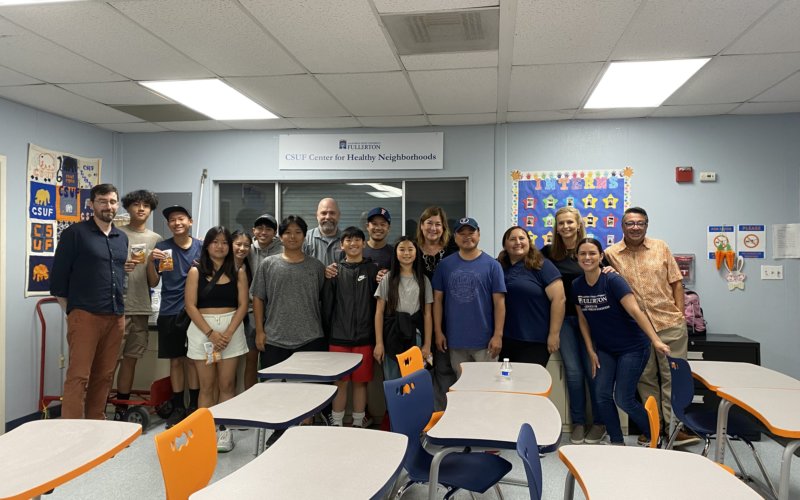 Recently, a generous in-kind clothing donation facilitated by Tam Nguyen ('05) and Kevin Bui ('02) that originated from another CSUF alumna, inspired an exciting back-to-school event to take place for over 500 Fullerton residents at the CSUF Center for Healthy Neighborhoods.
Families and local residents who attended the event were provided free backpacks, school supplies, clothes, and information on community resources. Some of the partners who also participated at the event were Give for a Smile, CalOptima Health, Providence St. Jude Medical Center, CHOC, and The Parent Voice USA.
In addition to Nguyen and Bui's generous backing, other Titan alumni came to volunteer at the event to hand out the donated items and assist families in accessing resources. This event would not have been possible without their support!
The CSUF Center for Healthy Neighborhoods is a community facility based in the city of Fullerton that aims to alleviate education and health disparities, revitalize neighborhoods, and reduce the cycle of poverty through partnerships with underserved families within nearby communities.
This generous clothing donation ignited the spark of compassion for our local families, inspiring others to give and creating a ripple effect of goodwill and support. This event proved the power of community and reminded everyone that generosity could make a world of difference.