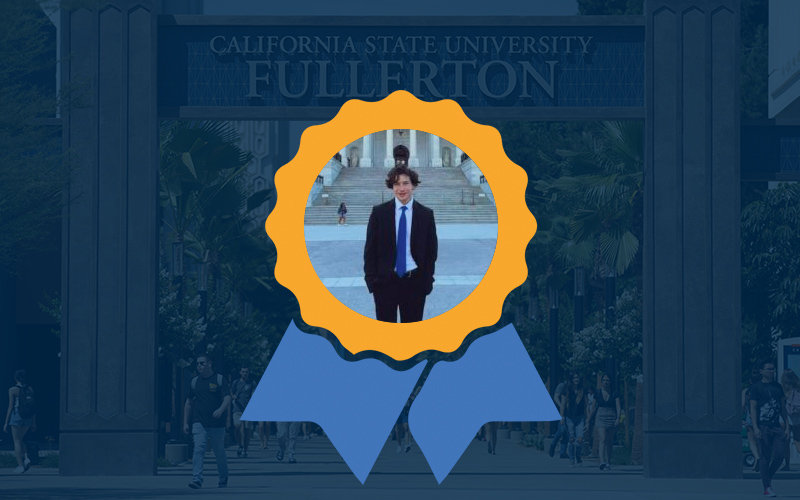 Meet Diego Beltran, a first-generation Hispanic/Latinx student at Cal State Fullerton studying Political Science. Diego has always dreamt of studying abroad in France to learn about the country's history and culture, as well as improve his language skills.
Now, that dream is becoming a reality.
Diego applied for a program through CSUF Study Abroad & Global Engagement (SAGE) that would allow him to attend the Mission Interuniversitaire de Coordination des Echanges Franco-Américains (MICEFA), a university in Paris, France.
He is now one out of 26 students in the United States who received a Fund for Education Abroad (FEA) scholarship to attend MICEFA in Spring 2023! FEA awarded him the J. Scott Van Der Meid Memorial Scholarship, which was established with the goal of advocating for underrepresented individuals and increasing the diversity of students studying abroad.
"As a political science student, I will attend Science Po Saint-Germain-en-Laye, which is a new university in France that specializes in government," says Diego. "While residing and studying abroad, I am looking forward to improving my French language skills and learning about global issues from a different worldview."
If you are a CSUF student, faculty or staff member who is also interested in studying abroad, there are programs and scholarships available for you! Start your journey today at https://extension.fullerton.edu/studyabroad/