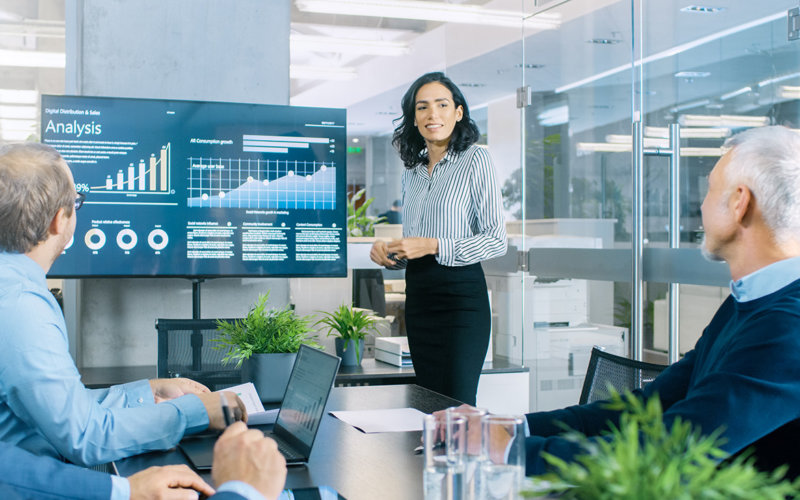 By Daniel Coats '15,'18
You may not think of yourself as a salesperson. After all, you don't work on a used car lot or make phone calls trying to sell an insurance policy. But sales are involved in every line of business. And, after all, you don't get a job if you don't sell yourself in an interview.
The Cal State Fullerton College of Business and Economics is at the forefront of preparing its students – and those in the broader university community – for their sales future, whether it be in a sales career or hundreds of other careers, since there is not a single business in the world that does not require sales of some kind.
Brad Anderson, director of the college's Sales Leadership Center, spoke with us about career paths in contemporary sales, the traits needed for sales success, the opportunities for introverts, and how sales truly are for everyone.
Why Are Sales Careers Good Paths for Recent Grads or Those Early in Their Careers?
Graduates who begin their careers in a sales position set themselves up for continued success in any area of the company they select. Sales offers a great path to a variety of positions as well as exposure to the culture and products/services of the company. It is fast-track learning for the new hire.
In addition, 70-80% of marketing majors will begin their careers in sales. According to a 2020 Sales Education Foundation study, students who graduate from a recognized sales education program advance early in their careers, often twice as fast as their non-sales educated peers. Their turn-over is often 30% less than their counterparts.
Many companies seek grads for sales jobs at a higher rate than for other positions, recognizing that sales remain important to company growth.
Read more of Brad Anderson's thoughts on the benefits of sales skills