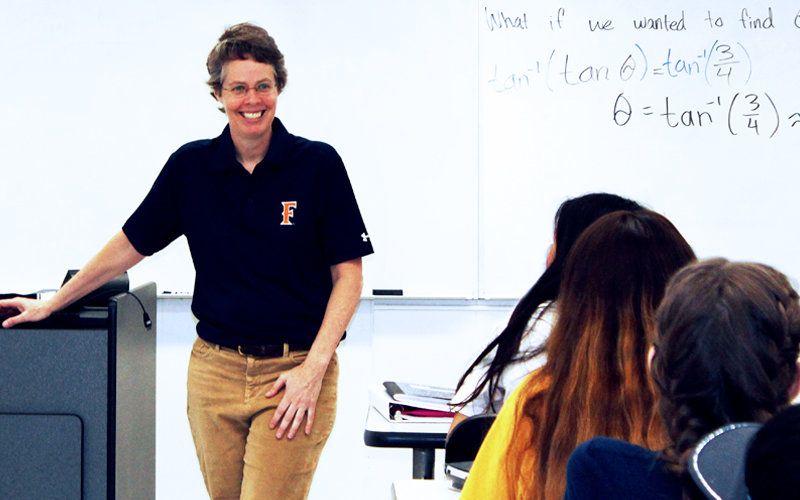 This month, 71 high school girls from 27 cities and 31 high schools across the region brushed up on their algebra II and precalculus skills through Mathematics Intensive Summer Session, known as Project MISS. The four-week commuter program ends Friday, July 29, with an invitation-only luncheon.
David L. Pagni, an award-winning professor of mathematics founded Project MISS in 1990, and every summer since, CSUF has offered the program at no cost to female high school students. The program seeks to assist college-bound young women — many will be the first in their families to attend college — enhance their mathematics skills by preparing them for the next level of math.
The long-term goal of the program is to increase the number of female students who choose careers in the natural sciences, engineering and mathematics, said Pagni. More information is available online.