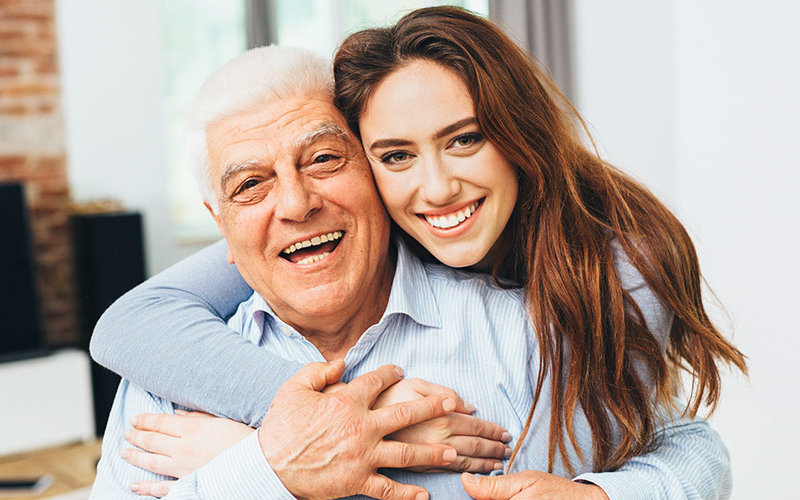 A two-day public conference will focus on how to create an aging experience that is positive and fulfilling.
"Aging is a lifelong process and we hope to encourage older adults and professionals working with older adults to take part in this program as well as in how they live their lives to make the aging experience the best it can be," explains Debbie Rose, director of Cal State Fullerton's Center for Successful Aging. "There are currently more than 431,000 adults ages 65 or older who live in Orange County and that population is expected to nearly double by 2040." (SeeOrange County Older Adult Profile, 2016)
The fourth annual Center for Successful Aging program will be held Sept. 29-30 in the Kinesiology and Health Science Building at Cal State Fullerton, 800 N. State College Blvd., Fullerton 92831.
Among the guest speakers will be:
Former Assemblywoman Lynn Daucher will discuss "Shaping our Future" and how to be a catalyst for enhancing the aging experience at both a personal and policy level. Daucher served three years as director of the California Department of Aging, and currently serves on the board of directors for the Archstone Foundation and on the board of SeniorServ, a nonprofit supporting older adults and disabled persons living in their communities.
Christine Chow, director of community relations at Alzheimer's Orange County, will present "Working Together to Create the OC Strategic Plan for Aging," a 2016 countywide effort bringing together cities, county, nonprofits, foundations and universities to evaluate issues pertinent to older residents and create an infrastructure to address their needs and provide opportunities for enhancing the aging experience.
Koren Fisher is a Cal State Fullerton assistant professor of kinesiology whose research is related to physical activity in older women, health status in community-dwelling older adults and class-based versus home-based physical activity. The associate director for the Center for Successful Aging will speak on "Enhancing the Aging Experience Through Physical Activity: Moving Your Way, Every Day!"
Elaine M. Rutkowski, a professor of nursing at Cal State Fullerton, will share "Surviving the Workforce of Five Generations." Rutkowski's widely-published studies focus on the U.S. obesity crises and the level of physical activities in families.
Cost to attend ranges from one-day to two-day attendance. For more information, go to the Conference and Expo website, call  657-278-7012 or email successaging@fullerton.edu.
The Center for Successful Aging conducts interdisciplinary research on issues related to healthy aging; provides professional training of students and health care practitioners working with older adults; partners with community agencies and organizations to provide innovative programming and services; and offers a range of such programs and advocates for affecting public policy relative to health aging and fall risk reduction.