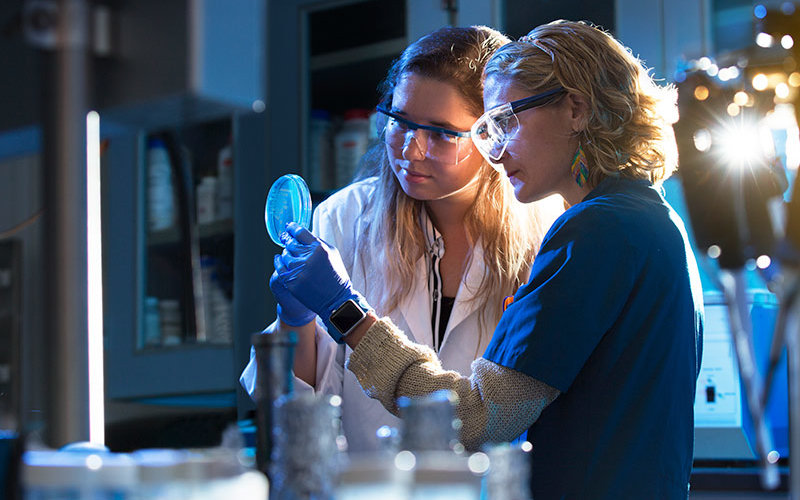 Update: The March 23, April 6 and April 7 faculty talks have been postponed until fall.
Art theft, acting exercises in the classroom, the secret life of a romance writer, managing conflict and the mid-century nightclub scene in Palm Springs are among the topics Cal State Fullerton faculty researchers are presenting at Pollak Library's spring noontime talks. 
Open to the public and campus community, the series begins Monday, Jan. 27, through Tuesday, April 7, with presentations by faculty experts from various disciplines. The noon to 1 p.m. talks, followed by a question and answer session, take place in Room 299 on the library's second floor.  Featured speakers and topics are:
Monday, Jan. 27, "Art Theft, Looting and Repatriation," Dave Plouffe, lecturer in art
Tuesday, Jan. 28, "Lessons From the Enemy: Acinetobacter Baumannii's Strategies to Adapt to Hostile Environments and Survive,"  María Soledad Ramírez, associate professor of biological science
Tuesday, Feb. 11, "Identity and the Census: What the Race and Ethnicity Questions Reveal About Who We Are," Bey-Ling Sha, dean of the College of Communications
Monday, Feb. 24, "Student Qualitative Reflections on Integrating Acting Exercises Into a Human Services Classroom Experience," James Ruby, professor of human services
Tuesday, Feb. 25, "The Secret Life of a Romance Writer," Marie Loggia-Kee, lecturer in communications
Monday, March 9, "A Valuable Campus and Community Resource: CSUF Speech and Hearing Clinic," SallyAnn Giess, clinical educator and lecturer in communication sciences and disorders, and Sherri Wolff, CSUF Speech and Hearing Clinic director
Tuesday, March 10, "Emerging Non-Destructive Testing and Eco-Friendly Materials-Durable Solution for Nation's Infrastructure," Pratanu Ghosh, associate professor of civil and environmental engineering
Monday, March 23, "Explore the Past, Find the Future: Introducing the Chicana and Chicano Resource Center Special Collection at the Pollak Library," Barbara Miller, Chicana/Chicano Resource Center librarian
Monday, April 6, "A Measured Response to Managing Conflict: Understanding the Role of Automatic Thinking," Gary Pollitt, lecturer in English, comparative literature and linguistics
Tuesday, April 7, "Cha Cha at the Chi Chi: The Mid-Century Nightclub Scene in Palm Springs," Dennis Siebenaler, associate professor of music
For more information about the talks, visit the library's website. Visitor parking information is available online.