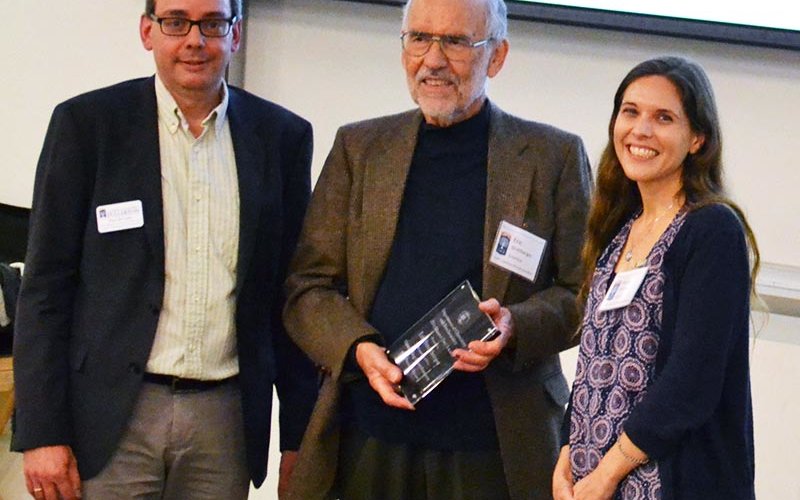 H. Eric Streitberger, professor emeritus of chemistry and biochemistry, is the inaugural recipient of the Department of Chemistry and Biochemistry's Alumni Day Award.
Streitberger, who retired in 1998 after teaching for 30 years at the University, was recognized for his contributions to student success, excellence and his support to the department. 
During his tenure, his work focused on science and teacher education, where he directed the University's science education program for 12 years. In science education, he taught physical science for elementary teachers and received various grants for projects such as the "Armchair Chemistry Program" for middle school students and teachers. Streitberger, who holds a doctorate in chemistry from Oregon State University, also taught the introductory chemistry course, and in 1996, he received the college's faculty award for outstanding teaching. 
He and his wife donated $75,000 to establish the Eric and Alyse Streitberger Science Education Endowed Scholarship, awarded to chemistry majors pursuing a career in middle or high school science education. The second annual Alumni Day, held on April 8, featured alumni speakers and student research presentations.