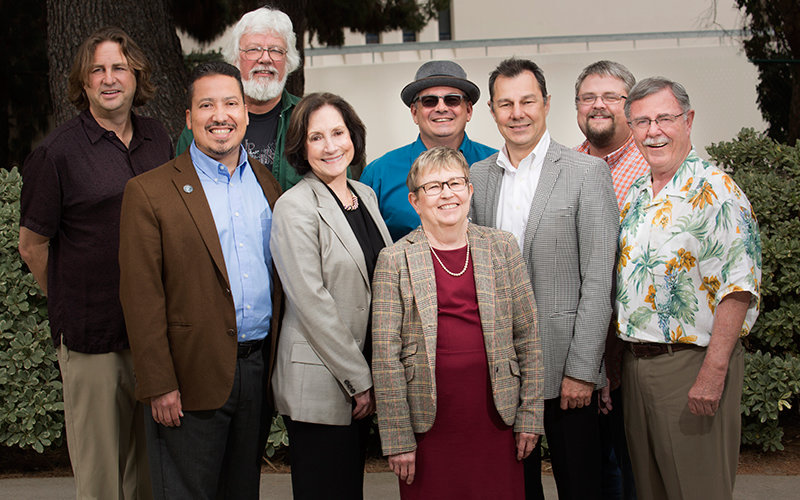 Cal State Fullerton's Academic Senate has re-elected Emily Bonney, associate professor of liberal studies, as the senate chair for 2016-17.
Bonney, who joined the University in 1995, has served on the senate since 2011 and as an officer on its Executive Committee since 2012. Prior to being elected chair in 2015, she was vice chair of the faculty governing body.
The Long Beach resident has served on a wide range of department, college and campuswide committees dealing with everything from assessment and curriculum to faculty grants and online instruction. Last year, Bonney was honored with the University's Faculty Leadership in Collegial Governance Award in recognition of her role in shared governance.
Also elected to serve on the 2016-17 board are:
Serving on the statewide Academic Senate are:
William D. Meyer of Fullerton, professor of theatre and dance
Jon Bruschke '88, '90 (B.A., M.A. speech communication) of Fullerton, professor of human communication studies
Mark Stohs of Yorba Linda, professor of finance
The Academic Senate develops, formulates and reviews educational and professional policy that becomes University policy if approved by the CSUF president. Besides faculty members, its membership includes administrators, two representatives from Associated Students Inc. and two staff members.