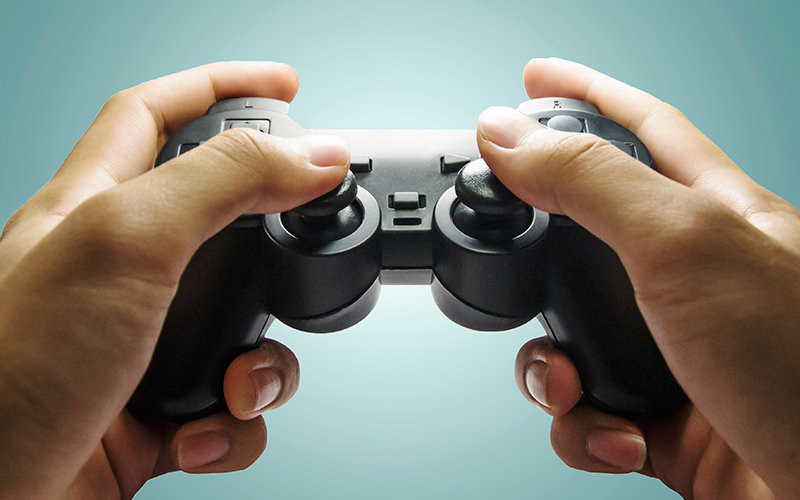 Adolescents addicted to video games are doing more than neglecting their chores, family and friends: they could be losing sleep and developing disorders associated with obesity, according to a recently released study co-authored by a Cal State Fullerton professor.
"While there have been studies into negative psychological and social functioning caused by video game addiction, we decided to look at potential physiological [cardio-metabolic] outcomes," said Ofir Turel, Cal State Fullerton professor of information systems and decision sciences, one of the co-authors of a study published this month in PLOS One, a multidisciplinary open access journal.
Turel, with co-authors Katherine Morrison and Anna Romashkin of McMaster's Children's Hospital in Ontario, Canada, explored the connections between possible addiction, a decrease in sleep and obesity/cardio-metabolic deficits.
"We began the study believing that videogame addiction levels can curtail adolescents' sleep, due to screen light and excessive gaming past bedtime," said Turel.
"And curtailed sleep has been found to increase one's levels of obesity, which can lead to physiological changes in adolescents metabolism, resulting in cardio-metabolic deficiencies. All three issues are known to have adverse effects," he added. "Effects that they will carry into adulthood and that will affect their long-term health."
The researchers collected data from a sampling of 94 adolescents, ages 10-17, who play video games and are enrolled in lifestyle management programs for weight management or lipid disorders. Surveys were taken to determine videogame addiction and fitness monitors (Fitbits) were used to measure sleep duration. Physical exams and blood tests also were done to test blood pressure, cholesterol, triglycerides and insulin resistance.
"Our findings did not detect a direct effect between video game addiction and obesity," Turel noted. "But links between video game addiction and reduced sleep, and from sleep to obesity and its associated metabolic issues were found. This may manifest itself as elevated blood pressure, low high-density lipoprotein cholesterol, high triglycerides and high insulin resistance … that can lead to heart disease, hardening of the arteries and diabetes.
"Such findings suggest that it may be possible to improve cardio-metabolic health among adolescents through prevention or reduction of video game addiction and through normalization of adolescents' sleep time."
Additionally, these findings — as with findings related to any form of technology-related addiction — may also have broader implications, say the researchers, not just for adolescents but also for working adults who often persistently lose sleep (e.g., shift workers) and the companies they work for.
"Our findings show that much more research needs to be done," Turel concluded.
"Health Outcomes of Information System Use Lifestyles Among Adolescents: Videogame Addiction, Sleep Curtailment and Cardio-Metabolic Deficiencies" was published by PLOS May 5.
Turel, who joined Cal State Fullerton in 2007, has previously studied behavioral and managerial issues, including Facebook and social media addictions and their similarity to drug, pornography and gambling addictions.