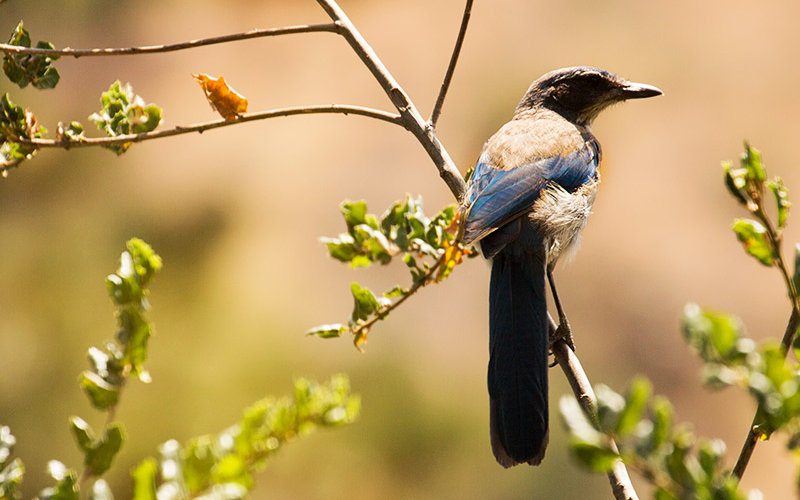 Tucker Wildlife Sanctuary is offering nature-inspired activities in April for families, birders, painters and hikers. All events are open to the public and a fee is charged for some activities.
April events include:
Saturday, April 6, 10-11:30 a.m. — "Let's Use Our Senses," an outdoor program for families to discover the many sights, sounds and smells of nature.
Sunday, April 14, 7:30 a.m. — "Rise and Shine" for early birding and photography.
Saturday, April 20, 12:30-3 p.m. — "Inspired by Nature" art class for adults. Cost: $30
Saturday, April 27, 10 a.m.-2 p.m. — "Volunteer Day," an opportunity to help paint the exterior of the Nature Science Center. Ages 15 and older.
Sunday, April 28  — "Seasonal Bird Walk" for beginning to intermediate birders from 7:30-9 a.m. Cost: $5 per person. Bird walk suitable for ages 12 and older. Also, "Birds of a Feather," a free program for families from 10-11:30 a.m.
 
For a complete list of events and more information, visit online. Space is limited; reservations are required for most events and may be made by calling 714-649-2760. Proceeds benefit Tucker's outdoor education programs for children.
Tucker Wildlife Sanctuary is celebrating its 90th anniversary this year, with Cal State Fullerton assuming ownership and operation of the outdoor education center in 1968. Tucker is located at 29322 Modjeska Canyon Road, Silverado, 92676.