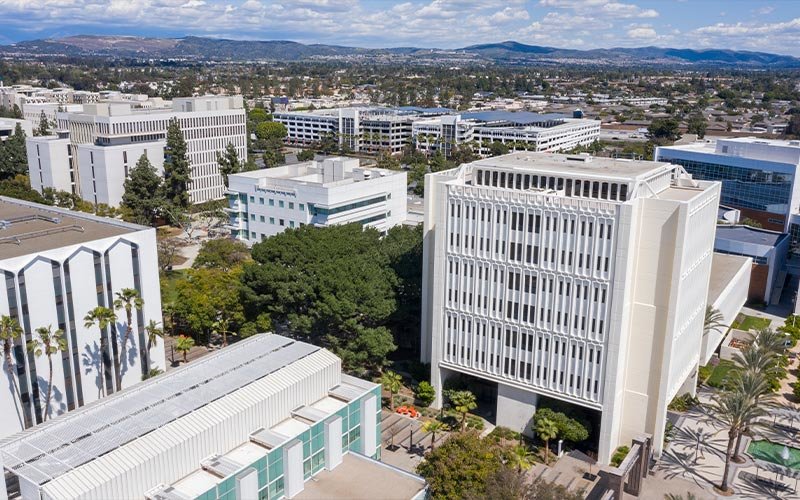 U.S. News & World Report ranks Cal State Fullerton fourth in Top Public Schools in the Western region, third in Best Undergraduate Teaching and fifth in Most Innovative Schools.
The 2021 Best College Rankings for Best Undergraduate Teaching focuses on schools where "faculty have an unusually strong commitment to undergraduate teaching." College presidents, provosts and admissions deans who participate in the annual U.S. News peer assessment survey each nominated up to 15 schools in their Best Colleges ranking category with a strength in undergraduate teaching.
The Most Innovative Schools listing is similarly based on the peer assessment survey that asked school administrators to nominate institutions "that are making the most innovative improvements in terms of curriculum, faculty, students, campus life, technology or facilities." Last year, the university was ranked 12th on the most innovative listing.
Cal State Fullerton ranked 16th in Regional Universities – West, and ninth in Top Performers on Social Mobility, a ranking computed after U.S. News assessed 1,452 institutions on 17 measures of academic quality, including average graduation rate, average first-year retention rate, average federal loan debt of graduates, and Pell Grant graduation rate.
The undergraduate engineering programs category also lists Cal State Fullerton among top or best public schools.
No. 3 in computer engineering
No 7 in civil engineering
No. 12 in electrical, electronic, communications
In March, U.S. News ranked CSUF at No. 17 overall in the top regional universities of the West, for regional universities in the West, and No. 5 in California for the most transfer students. CSUF also was ranked highly in several graduate programs:
No. 4 in Nursing-Anesthesia
No. 21 in Nursing-midwifery
No. 95 in Best Nursing Schools: Master's
No. 96 in Social Work
No. 101 in Best Nursing Schools: Doctor of Nursing Practice
No. 124 in part-time MBA
No. 131 in Public Affairs
No. 132 in Speech-Language Pathology
In January, U.S. News and World Report ranked online graduate programs: Cal State Fullerton's master's degree in business ranked at No. 15, education at No. 20 and engineering at No. 29. CSUF's programs for educators are No. 2 in California.