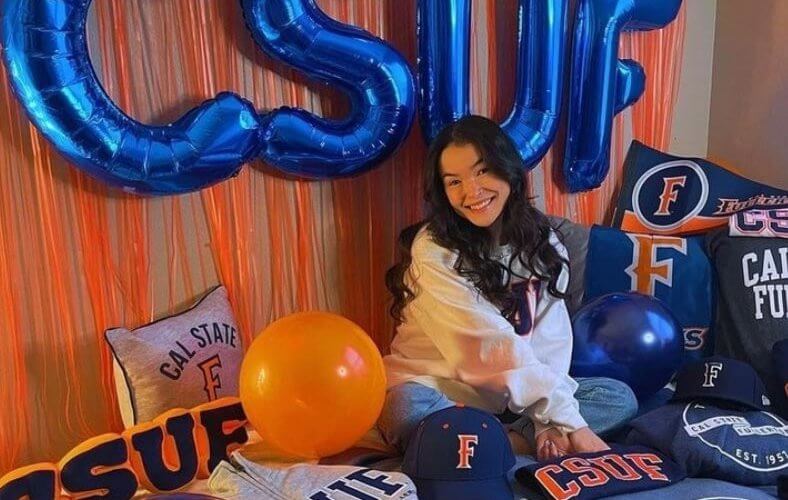 Cal State Fullerton's spring ritual of welcoming prospective students — incoming freshmen and community college transfers — to the university has a new name along with six days of jam-packed virtual programming.
The inaugural "Experience CSUF: Become A Titan" features a nearly weeklong open house for the 40,105 admitted students for fall 2021. Future Titans, who will be emailed a personal link to attend, and their families can access programming beginning at 10 a.m. Saturday, April 17, through Friday, April 23.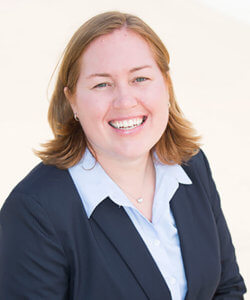 "We changed the name because it more accurately reflects the event we're trying to host: To give prospective students the Titan experience and what it means to be part of the Titan family," said Colleen McDonough, director of Titan Orientation Programs and Outreach and Recruitment. "This is an excellent opportunity to showcase what CSUF has to offer — where future students become a Titan."
The event was previously held over one day and was known as "Welcome to CSUF Day."
This spring's nearly weeklong programming is both prerecorded and live with welcome messages from CSUF President Fram Virjee, Vice President for Student Affairs Tonantzin Oseguera, presentations by college deans and faculty, student panel discussions, live campus tours, interactive chats and more — all highlighting the many aspects of campus life, as well as resources available.
Prospective students and their families can learn about financial aid, admissions, housing, clubs and organizations, scholar and wellness programs, research opportunities and even what the Gastronome, the on-campus dining facility, has to offer. Many of the sessions also will be held in Spanish.
"Our goal is to offer an interactive virtual event that instills feelings of excitement and pride that future Titans would experience when visiting campus. We want event guests to engage with our campus community and experience the high level of care and commitment we provide to our students," said McDonough, adding that more than 300 programs are being offered. "Prospective students and their families can tune in 24/7 to a menu of events and programs like a Netflix reel."
The California State University announced the anticipated return to delivering in-person classes for fall 2021. For updates, visit the Titans Return website.
For fall 2021, the university received a total of 77,559 applications, which includes first-time freshmen, upper-division transfer students, graduate students and postbaccalaureate students, said Elizabeth Zavala-Acevez, associate vice president for student affairs. Of the 2021 applications, 45,133 were first-time freshmen and 25,208 transfer students.
Despite the coronavirus pandemic, due to the intentional outreach and recruitment efforts, CSUF still had a similar application pool for this fall, with only a slight dip in comparison to the 77,798 total applications received for fall 2020, Zavala-Acevez added.
Future Titans have until May 1 to accept their admission offer. For students planning to attend the university, a virtual summer orientation is scheduled for June 1 for community college transfer students and July 1 for first-time freshmen. A fall welcome will be held the week of Aug. 16 for incoming freshmen and transfer students, as well as sophomores who have yet to experience on-campus learning.
For more information about the event, visit the Experience CSUF: Become A Titan website. For additional information, visit the Outreach and Recruitment and Titan Orientation Programs websites. Questions can be emailed to outreach@fullerton.edu.