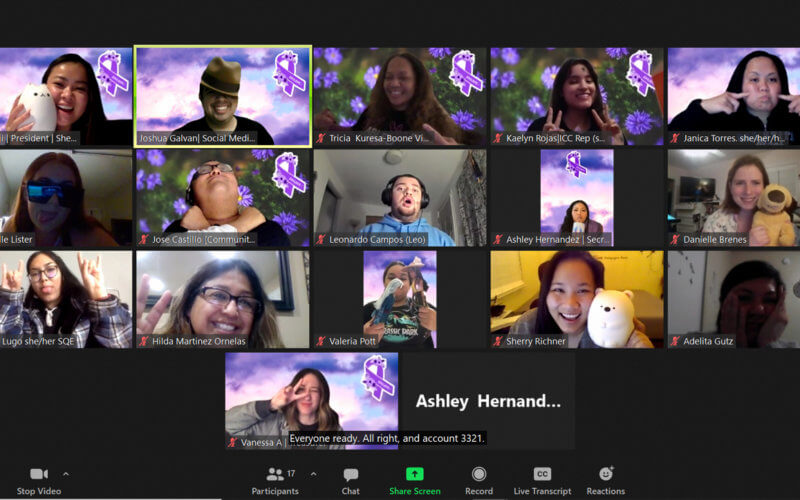 Both Jay Hiji and Tricia Kuresa-Boone were searching for friendship and connection when they arrived at Cal State Fullerton. The pair, now graduating seniors, found that community in a student organization called Abled Advocators.
Open to all students with or without disabilities, the club aims to break down common stereotypes and bring awareness about different disabilities, provide a safe environment for its members, and advocate for resources to support students with disabilities.
For its commitment to inclusivity and active participation even amid the COVID-19 pandemic, Abled Advocators was named Student Organization of the Year at Student Life and Leadership's 2021 Tuffy Awards. More than 150 nominations were submitted across all categories.
"Even though I was extremely shy, I never felt judged for being quiet when I was with Abled Advocators," shared Hiji, club president and a business major. "Everyone was so kind, and it really did seem like a family."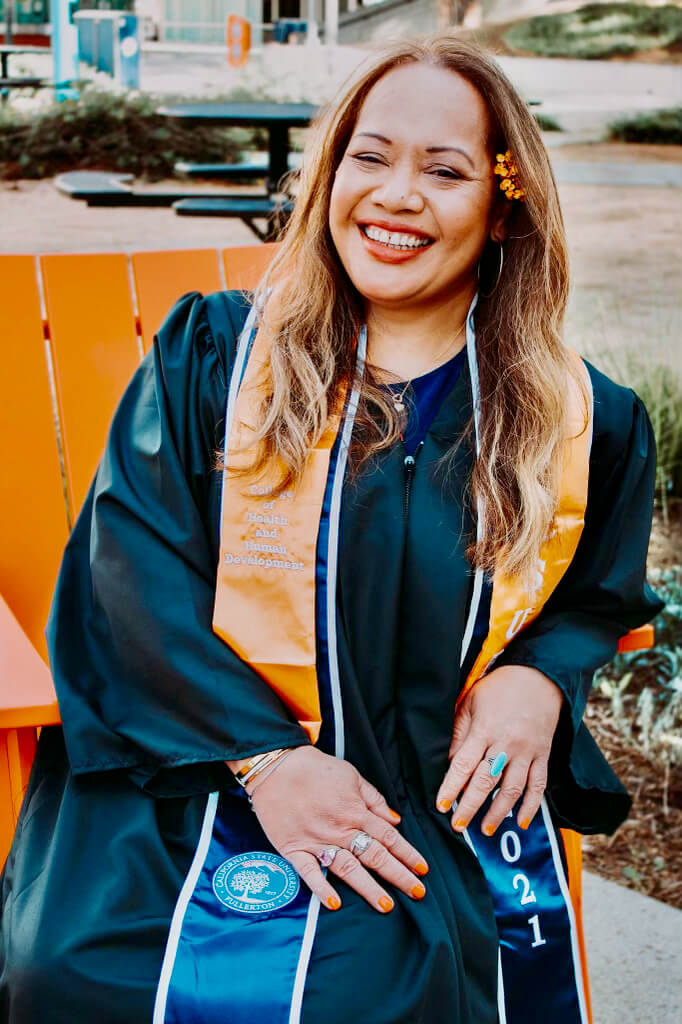 "As a new, nontraditional student on campus, I did not know where to fit in. I had insecure feelings of whether I belong here and if I could finish school at my age," added Kuresa-Boone, club vice president and a human services major. "All of those feelings went away when I started getting involved with on-campus organizations like Abled Advocators."
In a virtual environment, the club remained active with Zoom events covering such topics as Black History Month, epilepsy awareness, autism awareness, mental wellness and disability advocacy. The club also hosted a LinkedIn workshop, short film festival and study sessions.
Using a variety of marketing strategies, Abled Advocators increased its attendance by 147%. In addition, to promote leadership skills and confidence, the executive team provided opportunities for its members to help host events.
"My involvement in this organization has given me a chance to work with diverse people, develop my interpersonal and conflict resolution skills, and learn how to run an organization," explained Hiji.
Kuresa-Boone agreed. "Get involved with any organization — there are 300 plus organizations on campus. I am 100% sure there is one that will interest you. I encourage you to build those relationships that will help you with your journey as a Titan."