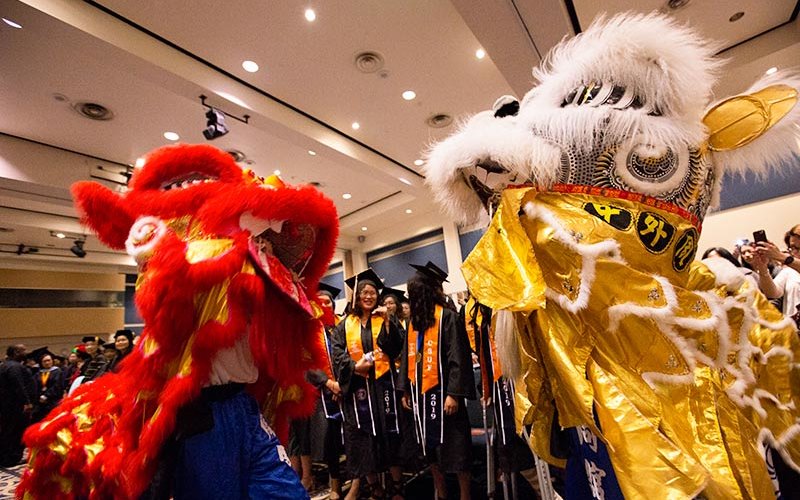 As the COVID-19 pandemic and thousands of incidences of anti-Asian racism and violence take their toll on Asian Pacific Islander and Desi American, or APIDA, students, faculty and staff, a team of Cal State Fullerton Asian American studies and student affairs experts developed a leadership and social justice partnership model for uplifting APIDA students and communities.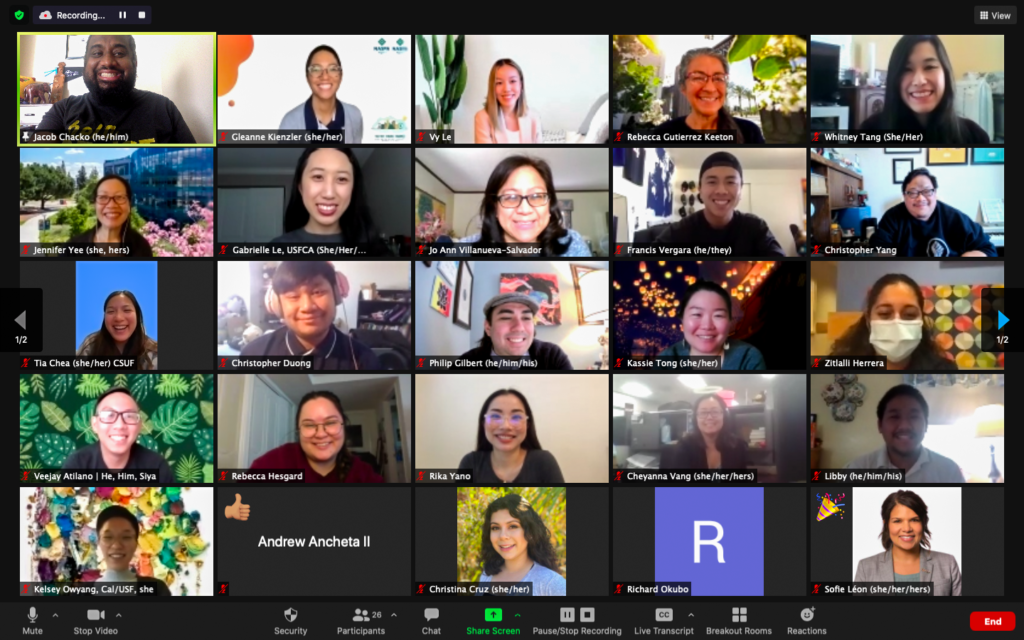 Drawing from years of collaborative work with on- and off-campus organizations, Asian American studies professor Jennifer A. Yee, inaugural Asian Pacific American Resource Center coordinator Jacob Chacko, student organizations coordinator Gleanne Kienzler and alumna Vy Lê '18 (B.A. ethnic studies-Asian American studies) developed a webinar detailing Cal State Fullerton's community-centered approach to supporting students' success over the past three decades.
The webinar was shared with universities across the country via NASPA, a national association for student affairs administrators in higher education, in November 2020 and April 2021.
Yee, Chacko and Kienzler recently offered three recommendations to maintain a network of APIDA student support based on what has worked at Cal State Fullerton:
Recognize That Numerous APIDA Experiences Exist
The diversity among APIDA perspectives and experiences translates into the need for more events and programming that acknowledge APIDA students' varied experiences.
Chacko, who is now associate director of diversity and inclusion at Cal State San Bernardino, said that while APIDA resource centers are known for hosting cultural events, they have an equally important role of encouraging dialogue about diverse APIDA and non-APIDA perspectives. He also said that data about APIDA populations should be disaggregated to address APIDA diversity.
"When I got on (Cal State Fullerton's) campus, the conversation was 'there are 24% Asian American-Pacific Islander students on campus, when there are 22-24% Asian Americans and 0.3% Pacific Islanders," Chacko said.
Acknowledge the Impact of Anti-Asian Racism and Violence
Safety from anti-Asian and anti-Pacific Islander hate is a growing concern for APIDA students, faculty and staff as more universities return from remote learning to in-person instruction.
Yee said that Cal State Fullerton's network of support is in jeopardy due to trauma, burnout and exhaustion. To address APIDA students' concerns, Asian American studies lecturer Susan Shimazu recently teamed up with current APARC coordinator Tia Chea and Counseling and Psychological Services to develop a support group for APIDA students, but more can be done, Yee said.
Yee said that silence from APIDA communities after facing trauma can often be misinterpreted to mean nothing is wrong, often leading to "(the idea) that we can 'take care of ourselves.'"
"This misconception can be problematic because it may mask the reality that the trauma is too shocking or painful to talk about while people are still hurting," Yee said.
Kienzler suggested that campus leaders open discussions about providing more support for faculty and staff who work closely with APIDA students.
"You can't focus on the students without focusing on the infrastructure that supports those students," Kienzler said.
Proactively Support APIDA Faculty and Staff Through Collaboration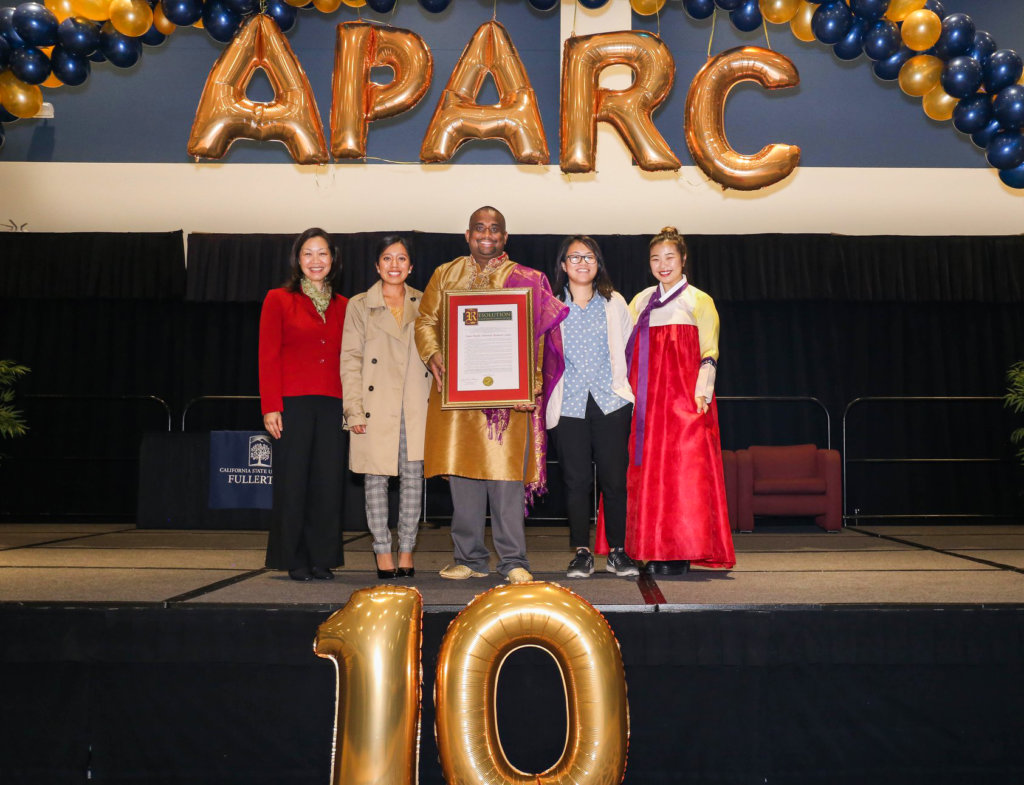 The partnership model encourages a commitment to community collaboration.
Cal State Fullerton's Asian American studies department and APARC partner with local organizations such as Asian Americans Advancing Justice's Orange County office, Orange County Asian and Pacific Islander Community Alliance, The Cambodian Family, Ahri Center, Korean Resource Center, South Asian Network and the National Asian Pacific American Women's Forum to teach students how to empower APIDA communities.
Similarly, Kienzler and Yee said meaningful support for APIDA faculty and staff could involve sensitively reaching out and consulting with APIDA campus communities, allocating resources, offering to coordinate and host ongoing healing spaces and designating campus experts to facilitate community agreements that address ways to prevent anti-Asian racism and violence as students, staff and faculty return to campus.