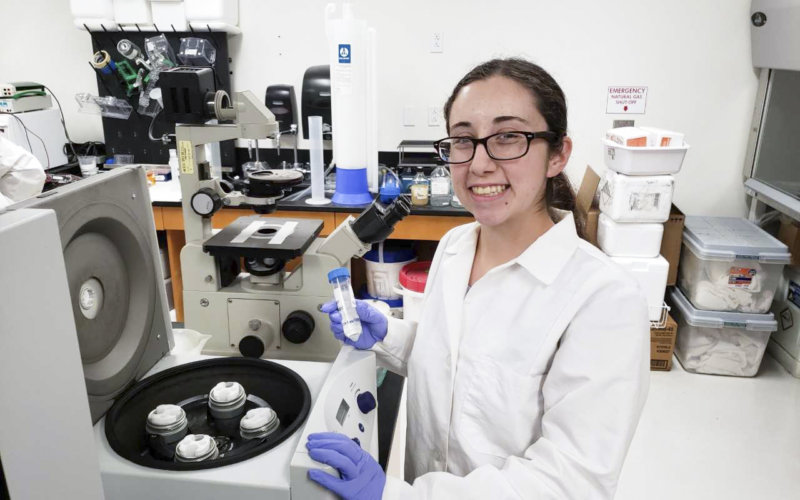 In her childhood, Kelly Henning followed disease outbreaks, such as the swine flu and Ebola outbreaks, in the news. In high school, she decided to pursue a research career to find treatments for existing diseases, as well as prevent emerging diseases.
At Cal State Fullerton, the graduating senior has spent the past two years working in the molecular virology laboratory of Melanie Sacco, associate professor of biological science, honing her research skills for graduate school.
In the fall, Henning will attend the doctoral program in microbiology and immunology at the University of Texas Medical Branch at Galveston. Her career objective is to become a researcher for an agency such as the Centers for Disease Control and Prevention.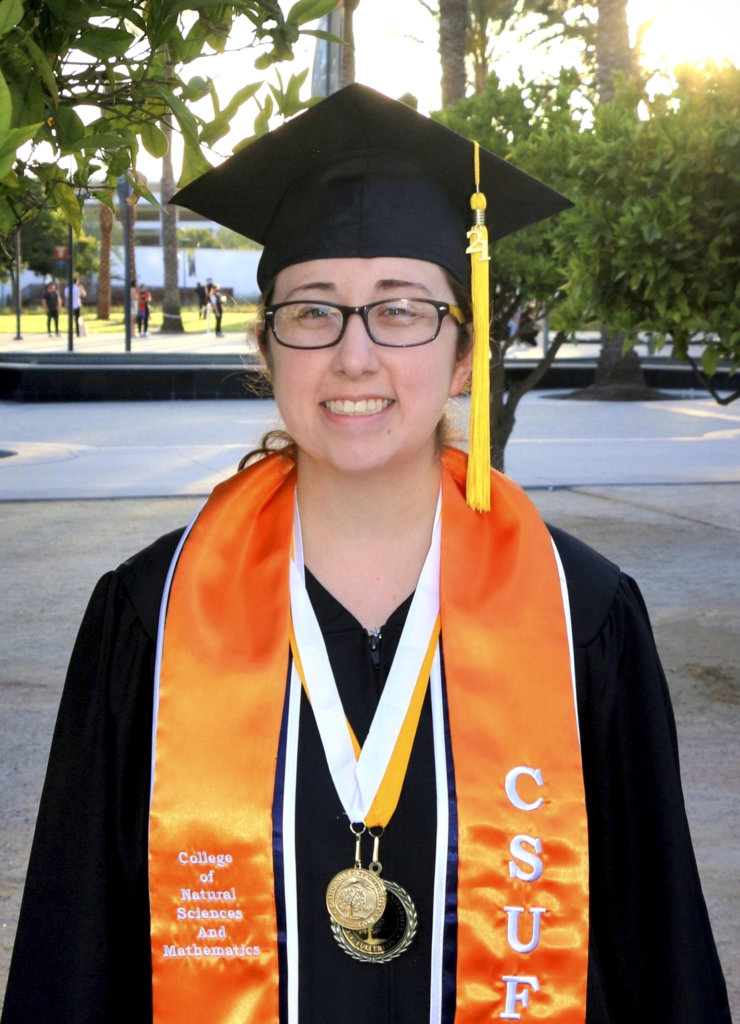 "I am very excited and hope to research emerging and important human viruses like Ebola, HIV and many others in order to help improve human health globally," said Henning, a biological science major studying cellular and developmental biology.
Henning is a scholar in the university's Maximizing Access to Research Careers (MARC) program. She is among the program's six Class of 2021 graduates. The National Institutes of Health-funded program offers research training and faculty mentorship to underrepresented and first-generation students seeking careers in biomedical research.
"This year's graduating scholars did an amazing job, especially faced with the pandemic and the initial closure of our laboratories," said Amybeth Cohen, professor of biological science and MARC program director. "I am very proud of all of them and know that they will accomplish great things as they move forward to the next step in their research careers."
The scholars, who join MARC as juniors, are required to complete specific science courses and conduct research with a CSUF faculty mentor. Students receive an annual stipend of $13,500, a partial tuition waiver, as well as funding for travel, supplies and materials. In the summer, students participate in a research program at a Ph.D.-granting institution.
Researching Plant Viruses
Before joining MARC in 2019, Henning was a member of CSUF's Research Careers Preparatory Program, which gave her the opportunity to explore research as a career. Her research project focuses on the interactions between the plant immune system and proteins made by plant viruses.
"We study these interactions to better understand how some plants resist infection, while others remain susceptible," Henning said.
For the past two years, she has been studying the protein "P0," which is encoded by a plant virus called Turnip yellows virus. Her study has led to important groundwork for students in Sacco's lab to build upon as they continue work on the research project.
"This research is important because understanding what proteins are involved in plant resistance against viruses could help prevent losing economically important crops across the world due to disease," noted Henning, who despite the pandemic, was able to work in the lab this spring semester while following the university's strict safety protocols.
"I was surprised to learn how much we still do not understand about how viruses interact with plant hosts during infection," said Henning, adding that her plant research will inform her future studies related to human viruses.
"The basics of virology are sort of universal concepts. Even though plants are very different from humans, learning virology in a plant laboratory has built a foundation for me — no matter what model organism I work with in the future."
Her work with Sacco as part of the MARC program reinforced her desire to pursue a research career. The program prepared Henning for graduate school by equipping her with lab and scientific writing skills, along with an understanding of how researchers formulate the questions they want to study, and what experiments are appropriate to test those questions.
"These are all valuable skills that I will need as I train to become a researcher. Dr. Sacco has helped me immensely," she said.
"Without her strong support and sacrifice of her time and energy, there is no way I would have been able to get into a graduate program. MARC mentors are truly dedicated to seeing their students reach success — and with the help of my faculty mentor, I achieved this success."
Class of 2021 MARC Scholars
In addition to Henning, the following students are graduating and plan to continue their education in graduate schools in the region and across the country.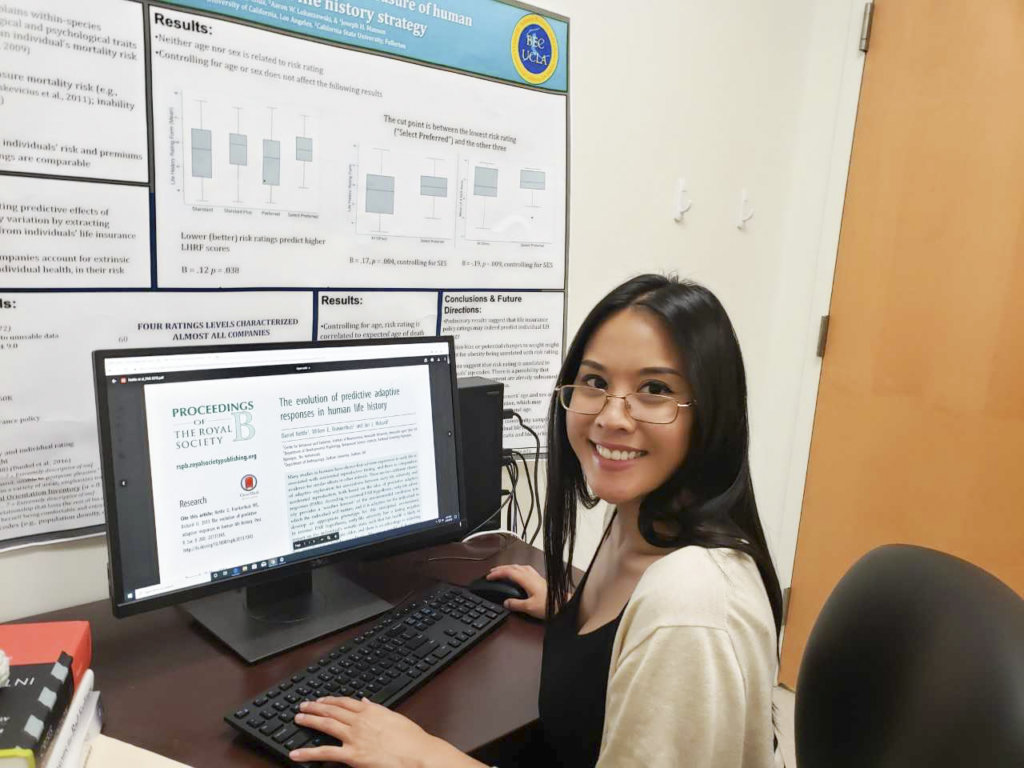 Vanessa Bruno, a psychology major, works in the lab of Aaron Lukaszewski, associate professor of psychology. She plans to apply to CSUF's master's program in psychology for fall 2022 and continue working with Lukaszewski.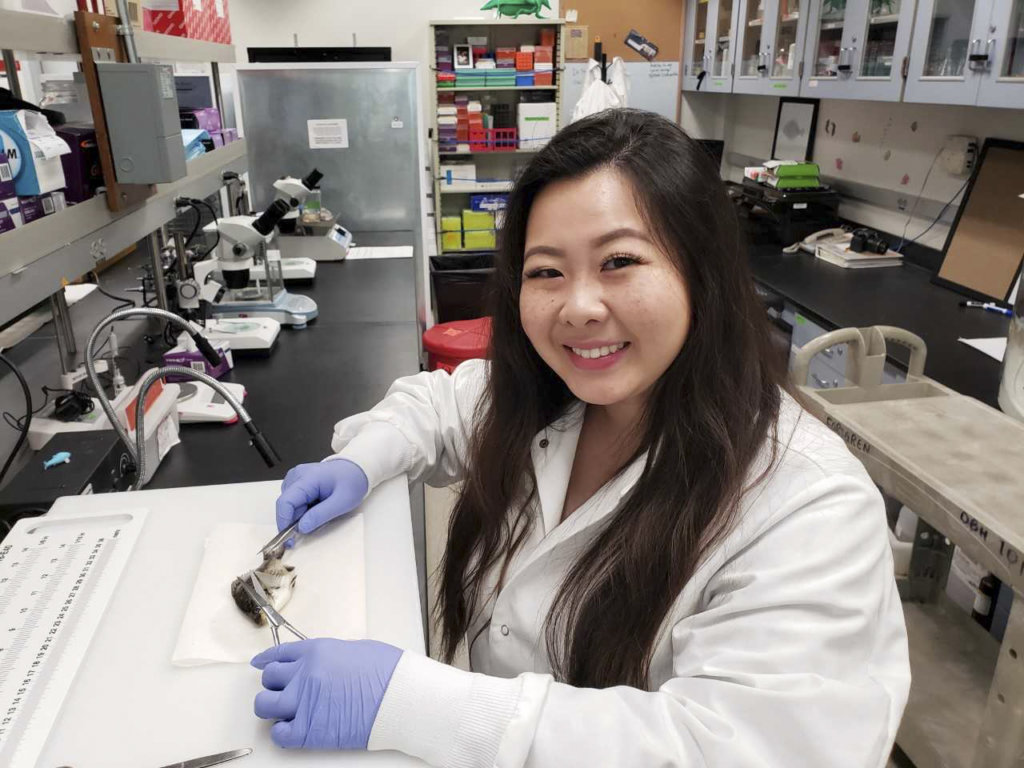 Shereen Lam, a biological science major, was accepted into the doctoral program in animal and comparative biomedical sciences at the University of Arizona. Lam, whose faculty mentor is Kristy Forsgren, associate professor of biological science, wants to pursue a research career in reproductive biology.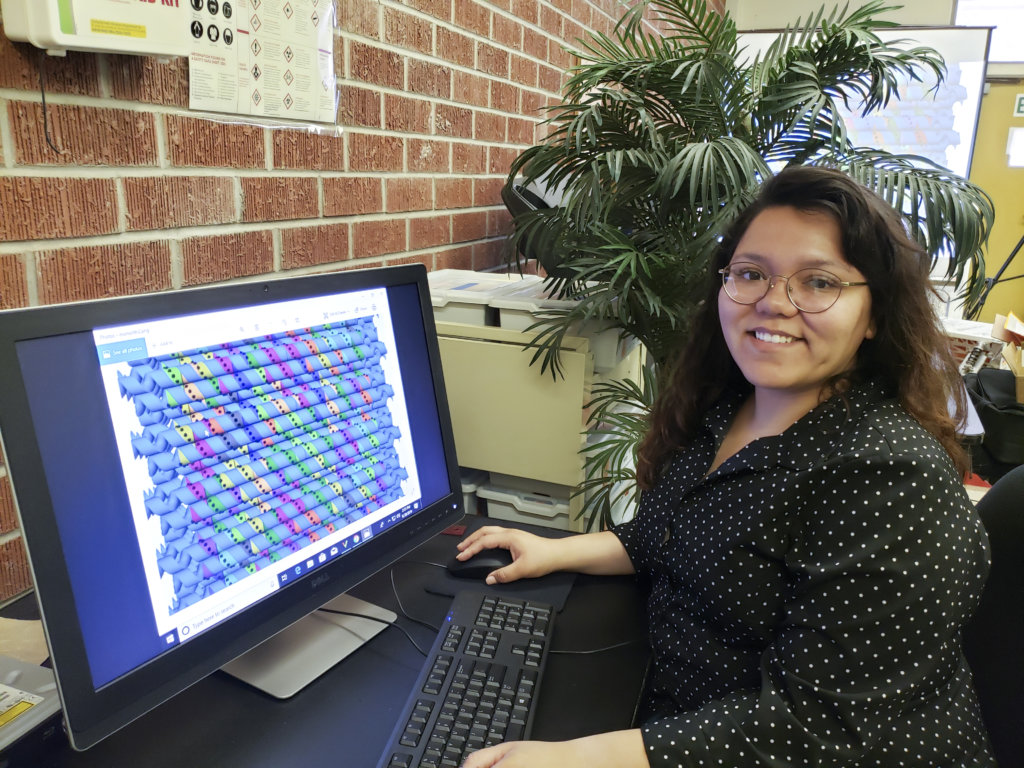 Kimberly Lopez-Zepeda, a chemistry major, is a researcher in the lab of Nina Robson, associate professor of mechanical engineering, and plans a career in academia. She was accepted into the doctoral program in materials science and engineering at the University of Minnesota.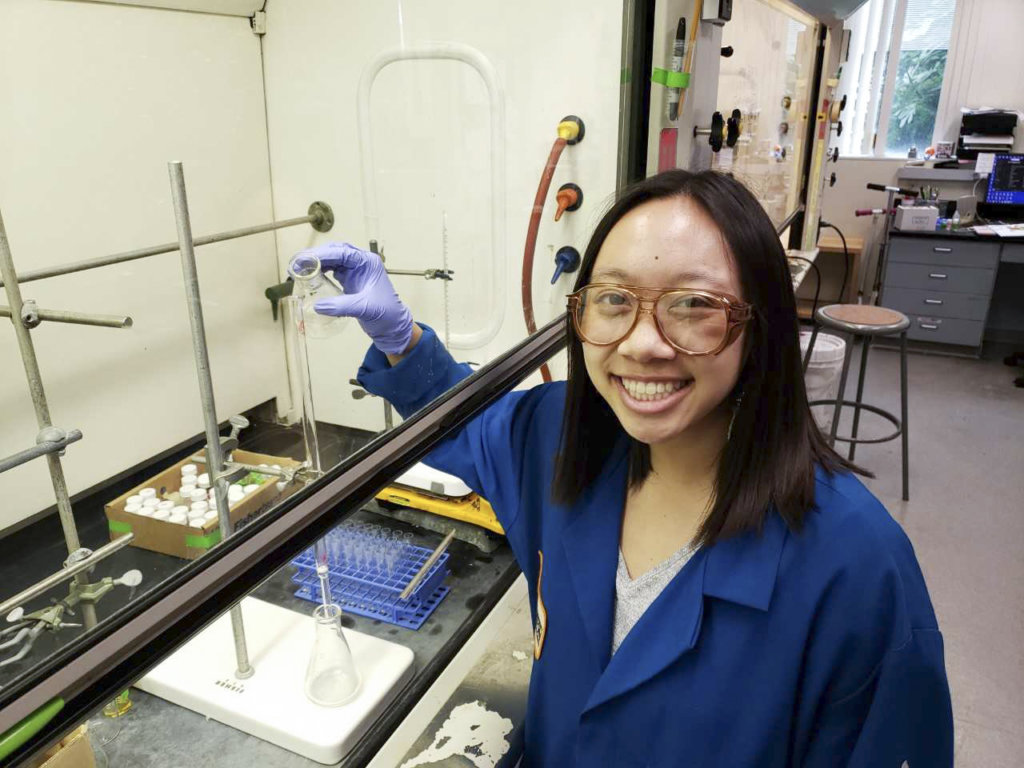 Shaina Nguyen, a biochemistry major, works under the mentorship of Nicholas Salzameda, associate professor of chemistry and biochemistry. She will take a gap year and plans to apply to M.D./Ph.D. programs.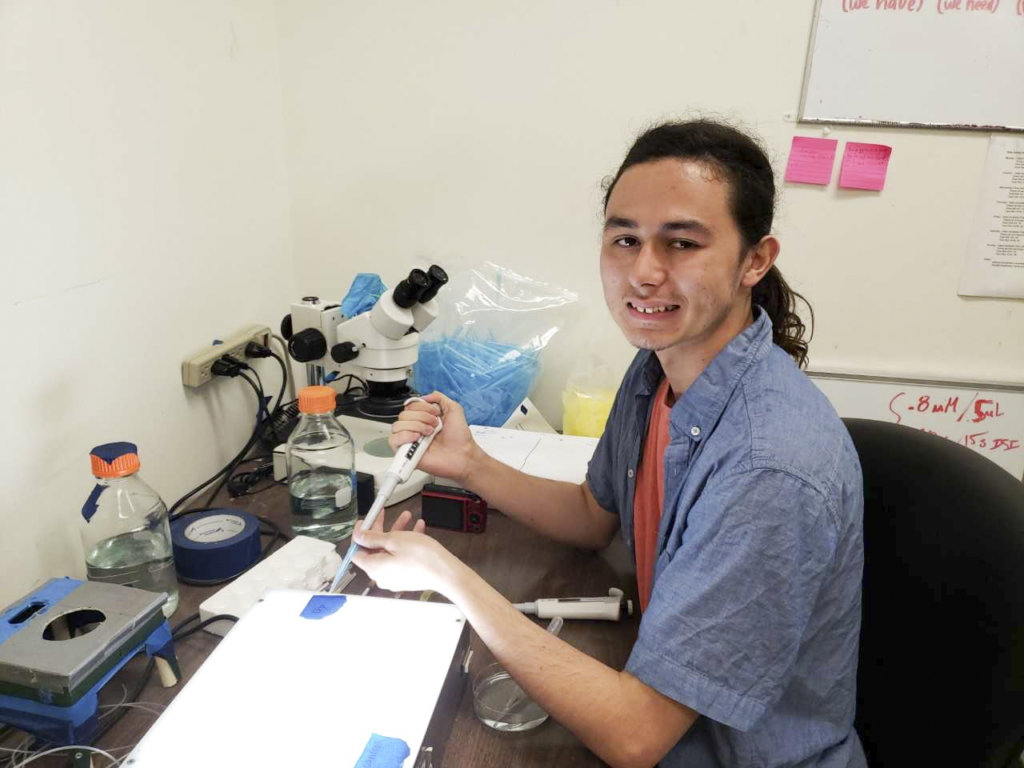 Trevor Zimmerman Thompson, a psychology major, was accepted into the doctoral program in neuroscience at the University of California, Riverside. He works in the lab of Adam Roberts, assistant professor of psychology, and plans to pursue a career researching neurological processes.