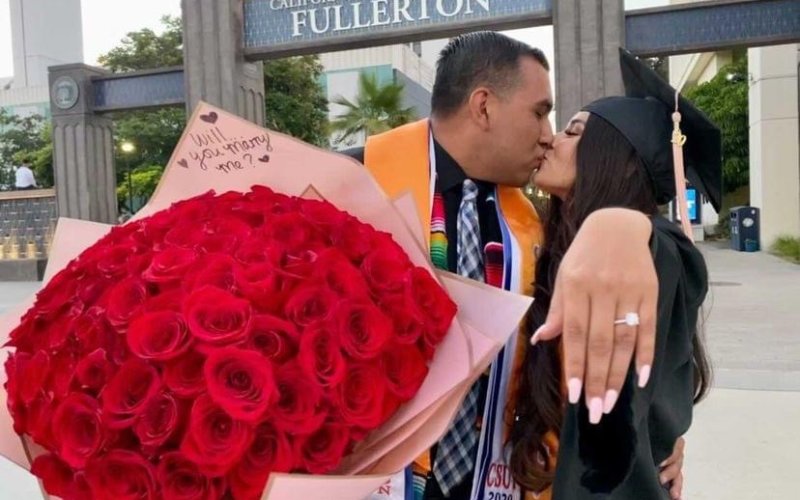 Alexis Chaires and Alexis Ibarra share the same first name, and after this week, they will share a lifetime.
The Cal State Fullerton 2020 graduates professed their love for each other when Ibarra dropped to one knee Saturday in front of the university's promenade entrance and asked Chaires to marry him — as family and friends cheered.
The couple shared their special moment on social media.
After briefly meeting at Don Lugo High School in Chino, Chaires and Ibarra unknowingly registered for the same human communications studies class their first semester at Cal State Fullerton.
After getting to know each other, they realized they were a perfect match.
Chaires earned a bachelor's degree in health science and Ibarra, a bachelor's degree in criminal justice. The couple joined more than 3,000 alumni who returned to campus June 12 to participate in an in-person stage walk.
During last year's commencement ceremony, held virtually due to the pandemic, President Fram Virjee promised that the Class of 2020 would have their moment on stage, if possible.
"We are so grateful that we got to experience our college years at CSUF together and create wonderful memories, which is why he decided to propose on campus — the place where it all began," Chaires said.